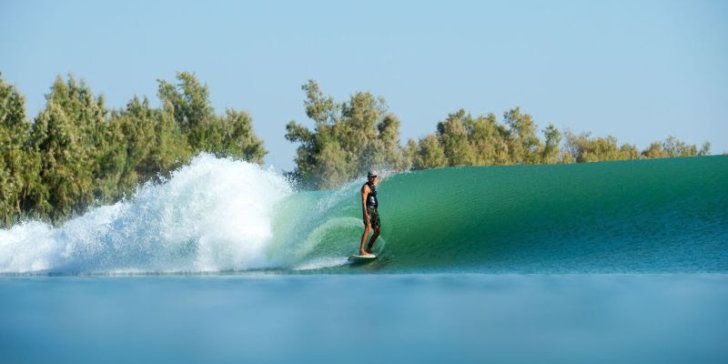 Yes, it seems 'commercial' to many 'purest' but you have to admit…it's perfect h20 and that's pretty, well…perfect.  this new realm will be part of the program for 10's of millions in the future. Money and engineering will be the only limits. Performance Surfing will be enhanced. We will see a new category of World Champ Surfers.
Just as long as nobody forgets who was the boss, who is the boss and who always will be the boss. The one who makes our planet blue. SNN.
WSL: The 11x World Champ knew exactly who he wanted to ride the first wave at his Surf Ranch 2.0
Gerry Lopez has spent a good chunk of his 60-plus years chasing pulses of wave energy. During the early 1970s, after the shortboard revolution resulted in a worldwide quest for more hollow breaking waves, Lopez was the tip of that spear. After showing the world how to properly ride the tube at Pipeline, he'd set off in search of others like it when his beloved break fell dormant each summer. That search took him to places like Java, where he lived in trees (above the tigers), survived on rice, and surfed reef-break perfection all day at places like G-Land. The paradise he found spawned a generation of wanderlust travelers….
Check the full video and story with Gerry HERE