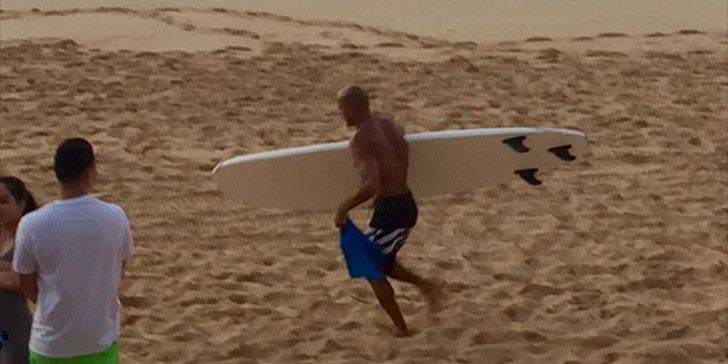 Just after the sun went down Monday night 2/29/16 at Pipe there was an unusual sight on the sand: Kelly Slater, running under the Baywatch banner towards the water with a long board and set of swim fins! Not the kind of thing you'd expect to see from this man at the Banzai. The King was not kicking off some new training program…he was coming to the rescue again.
Kelly had spotted two swimmers in need of help. The pair had been swept out behind the lineup at Pipe and were disappearing into the evening darkness. Moments after Kelly hit the water, the Fire Department arrived and intensified on the beach. Thankfully the group surfaced not long after on the sand, much to the relief of onlookers and the Kelly fanfare.
It was only a few weeks ago that Kelly was first on the scene to rescue a mother and her son after they were swamped by a rogue wave, washed off the bike path, and into a ditch.
GO HERE for that story