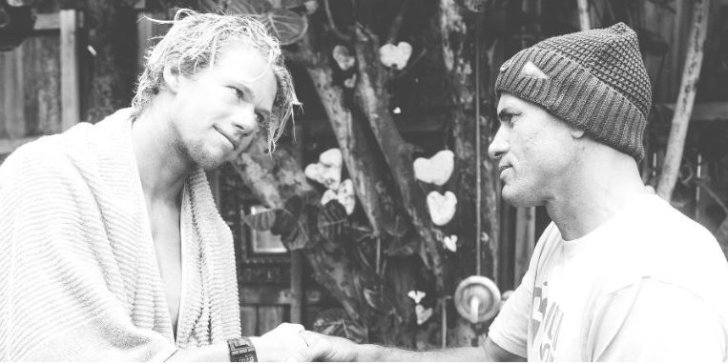 WSL Heat Draw: Billabong Pipe Masters Dec8-20
Having been sidelined by injuries for the majority of the season, John John Florence, Kelly Slater and Caio Ibelli are currently in the draw for the last event of the year – the Billabong Pipe Masters.
Florence was hurt during a freesurf after being eliminated in Round 3 of the Corona Bali Protected, Ibelli broke his foot earlier in the year during a warm-up session at Margaret River, while Slater's foot issues plagued him during an initial attempt to return to the tour at the Corona Open J-Bay – Men's and the Surf Ranch Pro.
When returning from injury the situations are subject to change, but this would mark the first time all three have been in a CT event together during the 2018 season.
Adriano de Souza is out of the event due to a knee injury he sustained at the MEO Rip Curl Pro earlier this month. Brazilian Miguel Pupo will take his place in Round 1, Heat 2.

Two Wildcard spots will be awarded based off of the local Trials event prior to the official competition.
The Trial is a qualifying event that takes place in advance of the Pipe Masters, giving a shot to local talent and pipe specialists to compete against the worlds best.
Heading into the Pipe Masters, Gabriel Medina will be leading the rankings followed by Julian Wilson and Filipe Toledo who are both locked in a tie for second.
The Title will come down to Pipe – but with the return of a few key players, upsets are likely.
If Medina finishes 1st or 2nd, he will win his second World Title.
Only if Medina finishes 3rd or worse will Toledo or Wilson have a shot.
If Medina finishes 3rd, one of them needs to win the event in order to win the Title.
And if Medina finishes 5th or worse, Toledo or Wilson need to finish 1st or 2nd to claim the Title.

Billabong Pipe Masters Round 1 Matchups:
For the full event heat draw click here.
Heat 1: Jordy Smith (ZAF), Frederico Morais (PRT), Kelly Slater (USA)
Heat 2: Owen Wright (AUS), Yago Dora (BRA), Miguel Pupo (BRA)
Heat 3: Italo Ferreira (BRA), Joan Duru (FRA), Keanu Asing (HAW)
Heat 4: Filipe Toledo (BRA), Matt Wilkinson (AUS), Caio Ibelli (BRA)
Heat 5: Julian Wilson (AUS), Tomas Hermes (BRA), Wildcard
Heat 6: Gabriel Medina (BRA), Connor O'Leary (AUS), Wildcard
Heat 7: Wade Carmichael (AUS), Griffin Colapinto (USA), John John Florence (HAW)
Heat 8: Kanoa Igarashi (JPN), Sebastian Zietz (HAW), Michael February (ZAF)
Heat 9: Michel Bourez (PYF), Ezekiel Lau (HAW), Ian Gouveia (BRA)
Heat 10: Conner Coffin (USA), Jeremy Flores (FRA), Jesse Mendes (BRA)
Heat 11: Kolohe Andino (USA), Adrian Buchan (AUS), Joel Parkinson (AUS)
Heat 12: Willian Cardoso (BRA), Michael Rodrigues (BRA), Patrick Gudauskas (USA)
Watch the Billabong Pipe Masters live on Worldsurfleague.com, App and Facebook December 8-20.