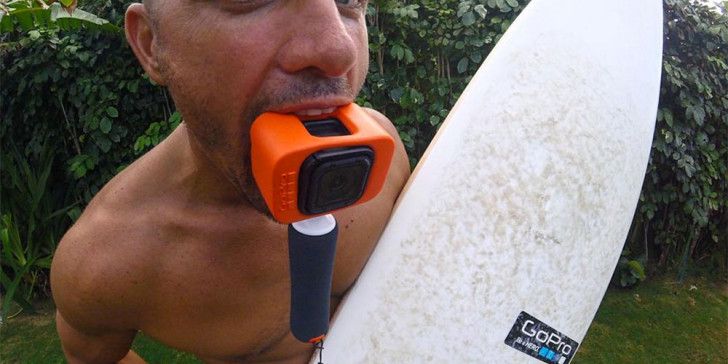 At the 2015 Pipe Masters, the world got its first collective look at Kelly Slater's new surfboard label, Slater Designs. Kelly had been riding blank models since Snapper, post-split with Channel Islands, but Pipe was the event where he rode a craft with the SD logo you can see to the right there.
It was a model called the Banana; the dimensions were purposely obscured and while it was originally called a 6'3" by Strider, it was actually 5'10"x 18 3/8"x 2 5/16". And, it was shaped by Greg Webber.
The relationship with Webber is of special interest as the two have been known to exchange ideas about/compete in the race for artificial wave technology.
The Banana will be one of several models that'll premiere at the upcoming Surf Expo in Kelly's native Florida this week. Slater Designs will soft launch at the the expo, which means minimal bro shakes in the isles, no kegs at noon or after parties at a fancy club. Select reps will have their first opportunity to check out the designs, feel out the boards and start the ordering process for the upcoming Spring/Summer season.
Along with Greg Webber, the first line of boards will also feature the work of Daniel Thomson. There'll be three models initially, shaped by the two gents. But, not Rob Machado, as originally thought – Rob will be shaping for Firewire, which Kelly owns a percentage of, but is a different company running parallel with SD.