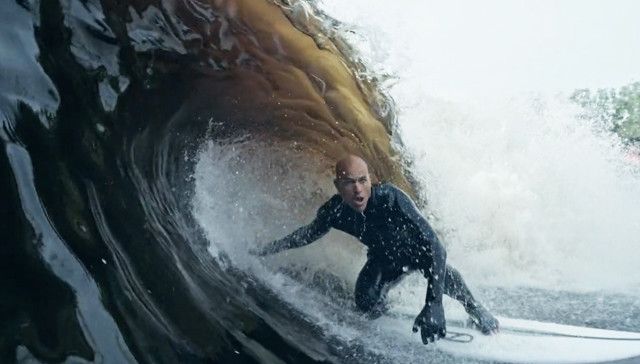 …for his Central Valley wavepool!
Power company offers solar power, Kelly & Co sign on
Surf News Network, 5 February, 2016 – San Francisco – Approximately half of U.S. households and businesses are unable to install rooftop solar due to space, lack of sun exposure or ownership limitations.
Kelly Slater Wave Company is one of the first California businesses to partner with PG&E's Solar Choice program to go 100 percent solar, purchasing renewable energy with zero greenhouse gas emissions. The company is powering their new wave technology and high-performance training center in California's Central Valley in the town of Lemoore.
"We are committed to encouraging sustainable development at any site using our technology," said Noah Grimmett, General Manager of Kelly Slater Wave Company. "As part of this commitment, we are pleased that our first site in Central California is 100 percent powered by solar energy through PG&E's Solar Choice."
"This program allows Kelly Slater Wave Company to not only be a pioneer in wave technology, but also in supporting sustainable power initiatives as we act environmentally through an alternative to installing solar panels and fulfill our vision of building the best man-made wave,"
The project takes up 20 acres of rural land and uses well water. The wave itself looks like a cross between Surf Snowdonia's Wavegarden and Sandspit in Santa Barbara. Where the Wavegarden waves look rip-able, this one is truly barreling.
"Through rigorous science and technology, we've been able to design and build what some said was impossible, and many very understandably never thought would actually happen," Slater said.