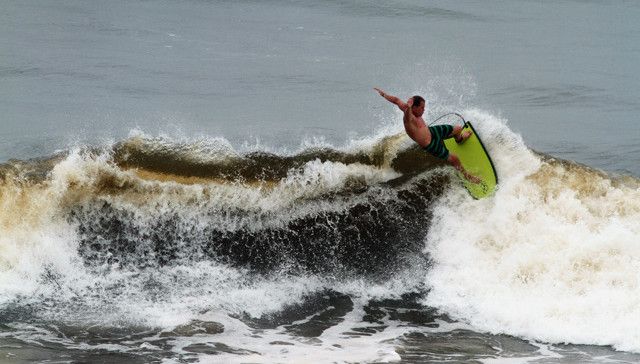 Due to lack of Swell. Gotta have surf. Just like Pipe is off for a couple days awaiting Tuesday swell. The best body boarders have to wait till Jan 13-17, 2016.
Standup division at the recent Big Island event © Mike Cerrone
662 Rideshop Westside Challenge postponed until January
Surf News Network, 12 December, 2015 – Tour Director Norm Skorge, Event Director Ben Severson and Athlete Council members Jeff Hubbard and Mike Stewart have made the call to postpone the event due to lack of swell conditions during the December 18-20 holding period.
It is critical that we hold our events in contestable surf which will not be present December 18-20.  Coming into the 4th and final event of the year there are point battles in all divisions that need to be decided in "waves of consequence."
IBA will have a 5 day holding period in mid January (tentatively January 13-17).  As soon as the new dates are confirmed we will post that information our website. Competitors will also be emailed, texted and messaged with the new information.