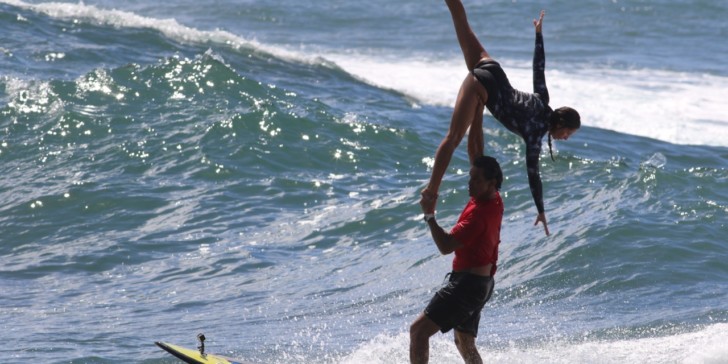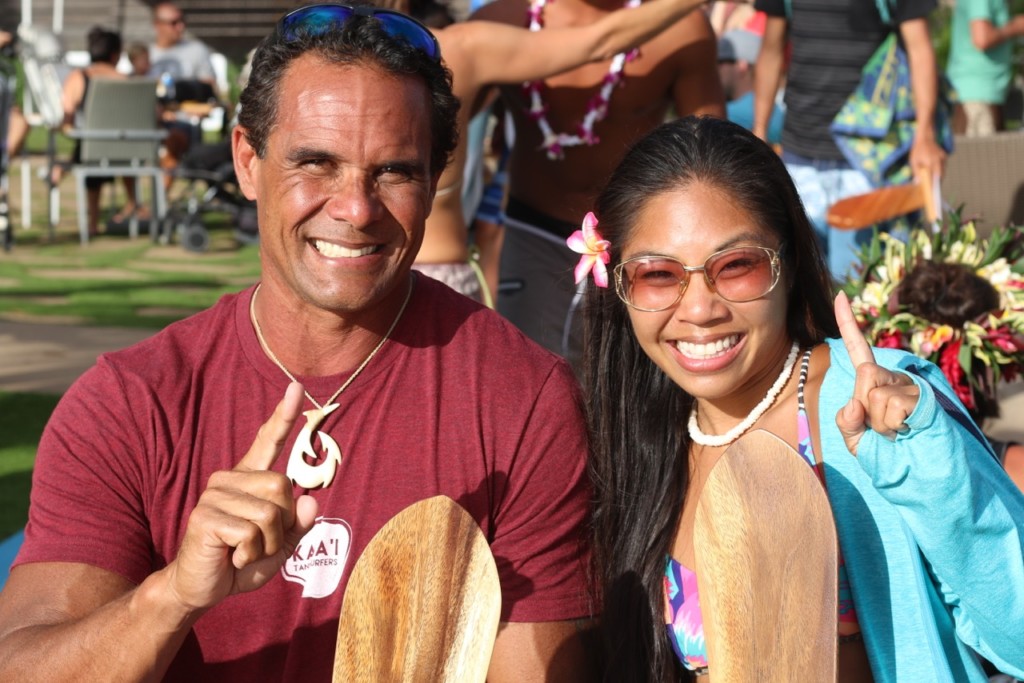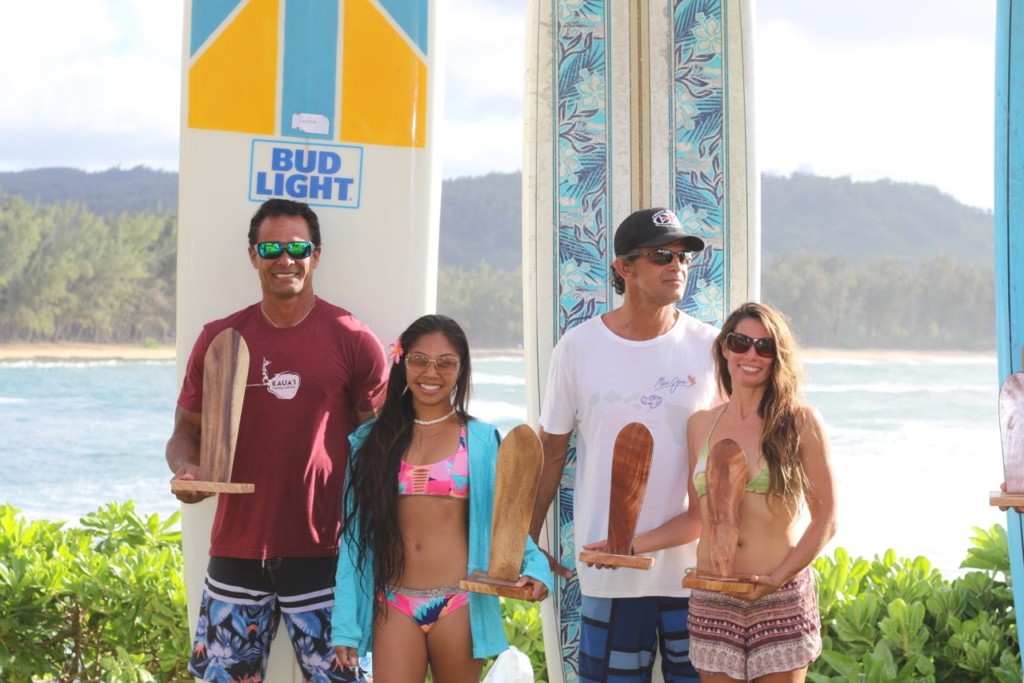 They were World Tandem Champions in 2015 so it seems natural that Kalani Vierra and Krystl Apeles (Kauai) won the Pakaloha Bikinis Tandemonium Pro-Am at Turtle Bay!  These 2 did it in challenging surf on the North Shore of Oahu.
Teams competed for a qualifying spot in the World Championship coming up at the Duke's OceanFest in August. Surf ranged from 3 feet to 5 feet with fast breaking surf and late drops which made for exciting viewing from the point.
 "We had a plan", said team Kalani and Krystal. "We had to change on the spot because of the conditions. Our goal was to get an arm to arm to scorpion, a high difficult lift. We were able to pull that off. We are looking forward to winning a new title and its good that it is in Waikiki this year, being at our home place and where Duke Kahanamoku started the sport. Last year we were in France. Our overall goal is try to get an exhibition into the 2020 Olympics and get a few teams to go with us to Japan!"
In second place was Leleo Kinimaka and Chandra Krown.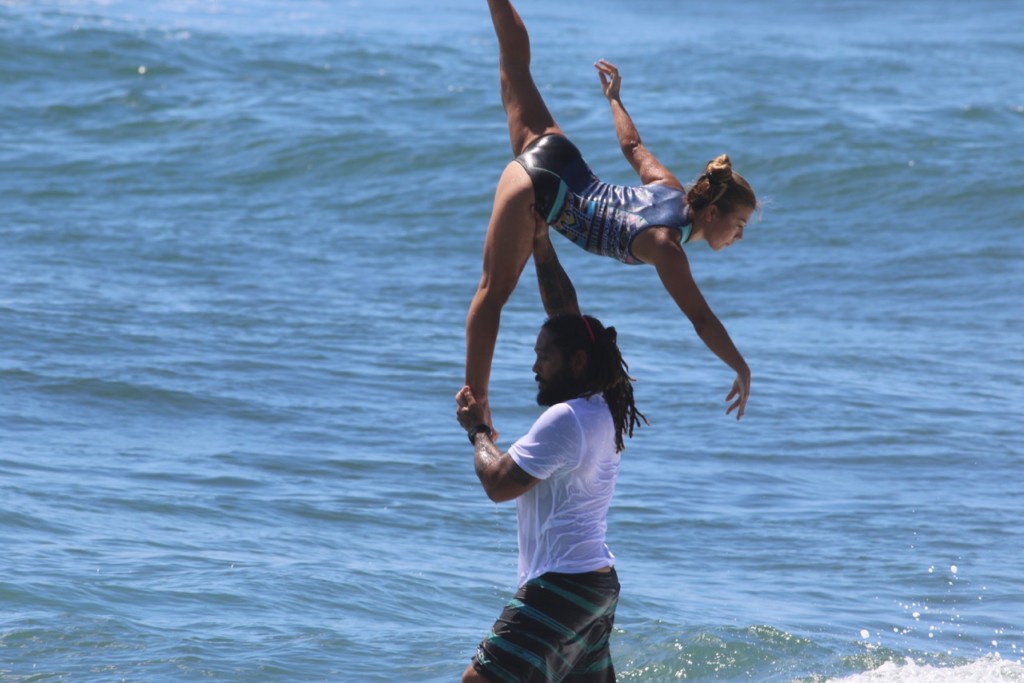 For full results check the ITSA, International Tandem Association web site.