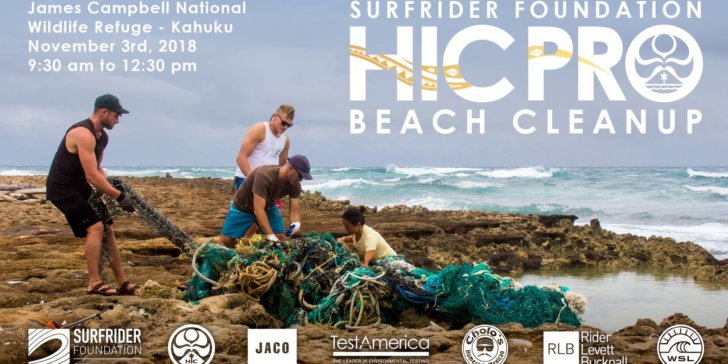 This Saturday Nov3 at 9:30 AM – 12:30 PM
The refuge is a protected area managed by U.S. Fish and Wildlife Service that while preserved from development is under constant threat from heavy loads of marine debris. Last year our team of 150-200 volunteers cleared 10,000 lbs of debris(10 TRUCKLOADS) from the shores that surrounded monk seals and wetland/seabirds.
We have an incredible opportunity to access the refuge for our last cleanup of 2018 and spread awareness about plastic pollution, the troubling nature of commercial fisheries, and overall sustainable lifestyle movements.
We are grateful to our incredible sponsors of this event.
HIC has been working with Surfrider for years on our November cleanup. We are so grateful to have them as a community partner!
This year we are also joined by TestAmerica Laboratories Inc , Jaco Rehab, and Rider Levett Bucknall as generous sponsors of our cleanup and ocean protection campaigns.
We'll have lunch for all the volunteers and great prizes as well. More details to be shared here in the next month, so keep up to date and invite your friends!