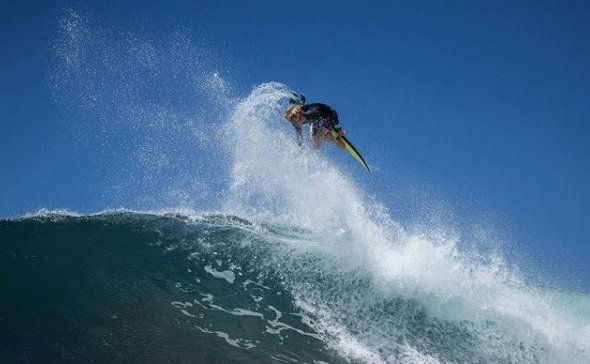 WSL
Friday, July 27, 2018
John John Florence announced Friday evening that he will not be returning to the WSL Championship Tour anytime soon, after sustaining a knee injury while free-surfing during the Corona Bali Protected.
"I really wanted to thank everyone who has helped me with my injury or who has sent over positive messages the last few weeks," Florence said on his Instagram. "I'm feeling grateful to have so many good people in my life. I've been focused on recovering as quickly as possible and on exploring some new interests so I haven't had time to share too much."
"Johns style of decompressing is looking for big sections and sending it," Ross Williams said on the injury. "I was holding my breath the minute he paddled out. I knew he was feeling jumpy. At one point I looked at him from the beach and gestured to take it easy."
There's little doubt that Florence had higher hopes for the start of this season. With the Title race taking shape and Filipe Toledo leading the charge, it's a surprise to everyone that Florence is not involved in that conversation. Although it's well known that the North Shore native has been unable to put up a solid result this year, many believed it was only a matter of time before he would bounce back from this injury.
Unfortunately, with a partial tear to his ACL, bouncing back will take longer than anticipated.