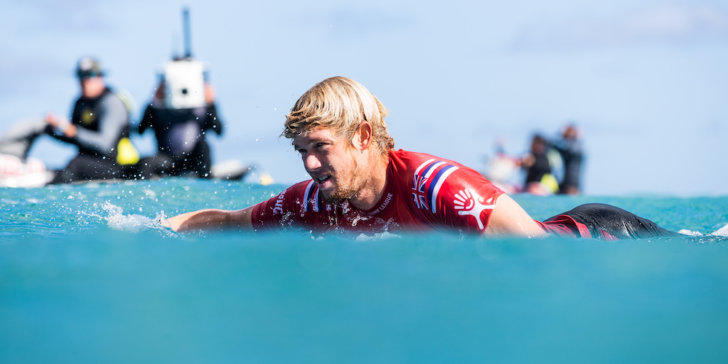 The Pipe Masters title is back in Hawaii, Thanks to local boy John John Florence!
Front page Image: On his way to becoming a Pipe Master. Two-time WSL Champion John John Florence of Hawaii at the Billabong Pipe Masters Presented by Hyro Flask on December 17, 2020 in Oahu, Hawaii. Brent Bielmann/World Surf League
Sunday Dec 20th -the final day of the holding period- at 430pm, Florence became the first Hawaiian since Andy Irons in 2006 to win this most prestigious event.
Florence took out who many consider the best -most ruthless- competitor on tour today, 2X World Champ Gabriel Medina in the late stages of the final.
Winning at his home break Pipeline has been an elusive dream for Florence…until today.
JJF had clinched an Olympic berth at the event last year, when the Pipe Master was the season's final competition; he took down Kelly Slater for the second and final Olympic spot. Florence again bested Slater on Sunday in a closely-contested semifinal. It was his day!
In 2019, Florence  started out hot and was well on his way to his third career world championship. He finished 7th even after dropping out after 4 events (the injury occurred in Brazil).
Florence won two of these first four events on the Championship Tour!  That ended his world championship hopes but a fifth-place finish at the Pipe Masters was enough to hold onto his Olympic spot.
The next Championship Tour in January is just up the street at Sunset Beach for the Sunset Open. A place JJF has won before.