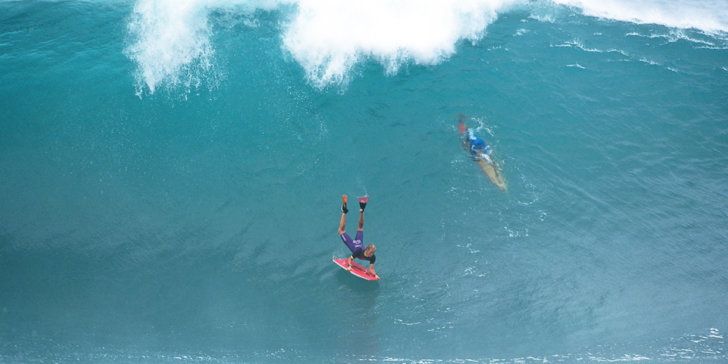 Mike Stewart
1991 Rockpile ,Oahu Hi – Reef runway is now cleared for landing. Please stow your tray table and buckle your seat belt.
About the same year as this photo was taken, I was sitting at Pupukea with Derek Hynd and we witnessed Mike Stewart take off late at Pipeline and speed run all the way through Ehukai beach park area almost to where we were watching.
He went in and out of the tube 4 or 5 times.
Derek looked at me and declared Stewart the best surfer in the world.