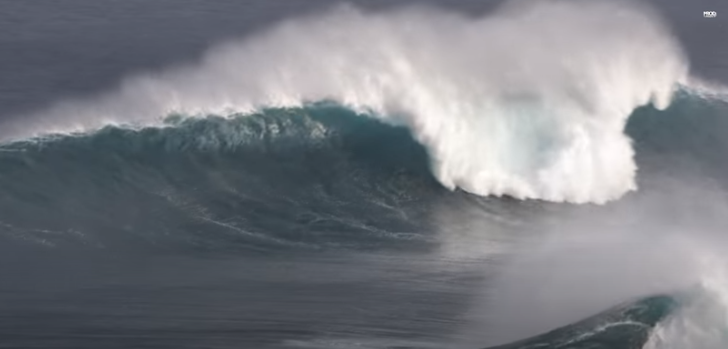 It was a crazy day with Kona winds during the first XXL swell at Jaws !
The waves were massive first thing in the morning coming from a north west direction with a combination of really hard offshore winds from the south west.
The waves were in the 15 to 20ft range with bigger sets and really consistent.
A kona low storm was passing through the islands so most big wave riders chose to go elsewhere because of the wind direction to our surprise the winds became light right after sunrise and the waves really turned on for a few hours with nobody in sight.
Then around 10:45 a.m Kai Lenny and his crew showed up first followed by Yuri Soledade, Jesse Richman, and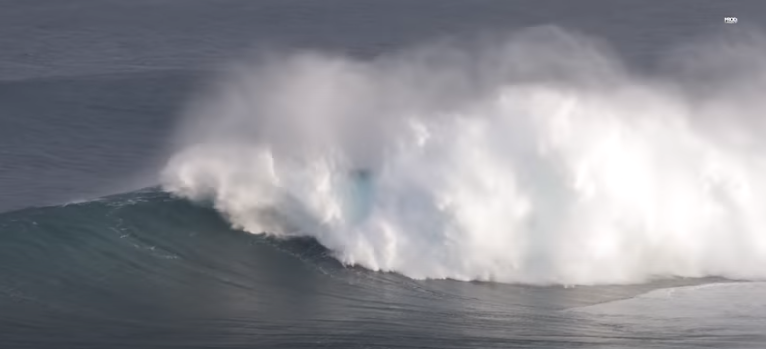 Frame grabs show how much H30 unloads (and spits) on this reef…
Francisco Porcella.
It was victory at sea Kai got a few rights and the rest of the tow in crew picked off some really big lefts.
The wind was changing often creating tough conditions with some dangerous west sets stretching across the whole reef.
It was a crazy day with giant surf and very strong kona winds.
All content shot in High Quality 4K on December 20th 2022
Enjoy the action and Aloha Nui !
Paradise It !
Filmed by PACIFIC ISLAND DRONE & MROD MAUI © Edited by MROD MAUI ©