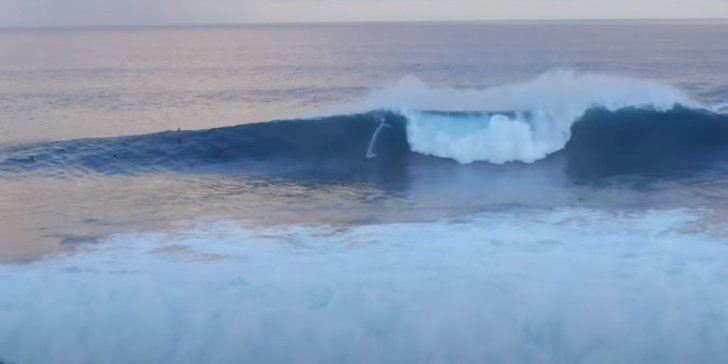 Kai Lenny, Albee Layer, and Crew Blow Minds – The Inertia

Kai -above- in our humble estimation… pulled off one of the best paddle wave/performance ever. SNN
Albee Layer, Kai Lenny, Billy Kemper, Ian Walsh, Zane Schweitzer – some of the best big wave surfers in the world gathered on Maui's North Shore to charge during Peahi's opening swell of the winter season yesterday.
And we had people on the ground to film: Jackson McMuldren was in the channel, helping us with this quick edit of the day that was, one that saw paddle-in chargers take the prize early with tow and kite surfers taking over as conditions deteriorated.
The take-away?
Jaws was still it's big, beautiful self – a reminder (as if we needed one) that it's absolutely the ultimate big wave venue.

Frame grab of Billy…overall it looks like the crew took it to another level. SNN.
Additional footage Jake Houglum.
The Inertia: The Definitive Voice of Surf, Mountain, and Outdoors