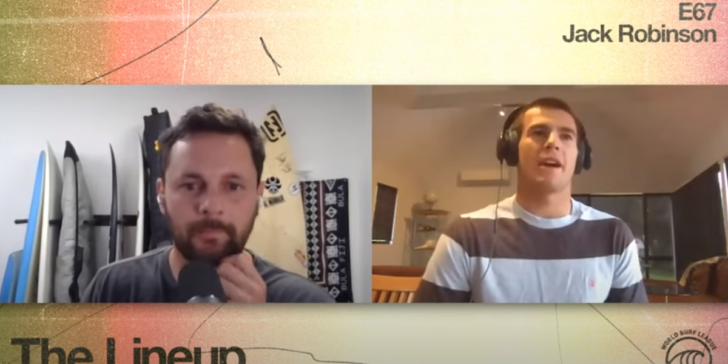 Jack Robinson Breaks Down How Western Australia Shaped Him, QS Wild Times, And Crazy Shark Stories
Championship Tour rookie sensation, Margaret River local, and Boost Mobile athlete Jack Robinson talks about his evolution from bowl-cut grom to tour competitor.
He dives into the heavy expectations from a surf industry obsessed with youth, wild times on the QS with his dad, finding his own path, and growing past the pressure.
He discusses his hometown, his favorite local breaks, how the Margaret River coastline shaped who he is today, and breaking out of the Western Australia bubble.
He also discusses being inspired by Taj Burrow and Kelly Slater, traveling as a kid with Kanoa Igarashi and Leo Fioravanti, surfing instinctually, and then shares his best shark story.
When Jack Robinson claimed a win at the 2019 Vans World Cup of Surfing and qualified for the 2020 CT he was just 22.
His youth has sometimes been overlooked, understandably given that he had been in the surfing spotlight for almost a decade already.
Here's some Jack below