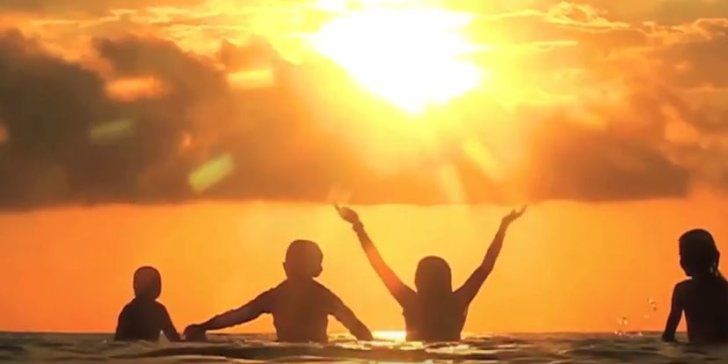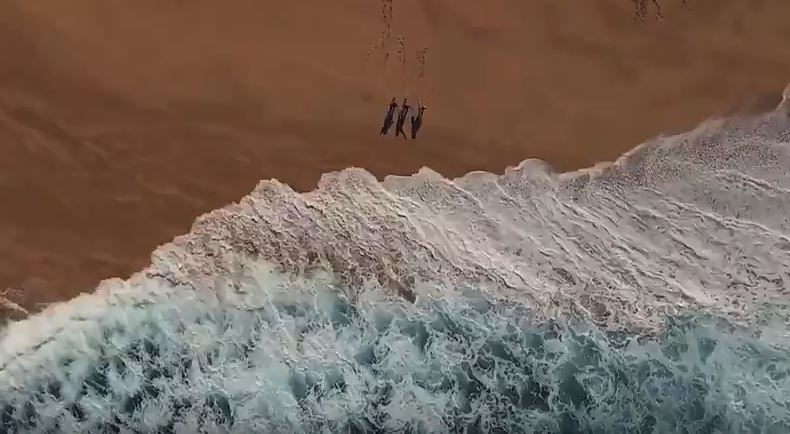 The Honolulu Surf Film Festival drops in for its 11th year to showcase the best and newest features and shorts of the genre.
See beautiful barrels and gnarly wipeouts on surf journeys across the globe, along with inspirational tales from surfers we all know and love.
Throughout the month, you can vote for your favorite surf films of the festival. The winners will be announced at the closing night reception and screening on Sunday, July 29.
This year, the festival is honored to have surfer and filmmaker Crystal Thornburg-Homcy as a guest curator. Her program, Wave Inspirations, comprises a series of shorts inspired by the exhibition Making Waves.
Presenting sponsors:
Presenting sponsors: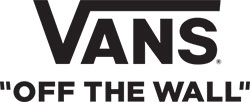 Major sponsors:
 . 

Media sponsors
Surf News Network | KITV | HONOLULU Magazine  
Special thanks to Crystal Thornburg-Homcy, Anna Trent Moore, and Eric Walden.
Illustration by Jeff Gress.
Film tickets: $12 | $10 museum members