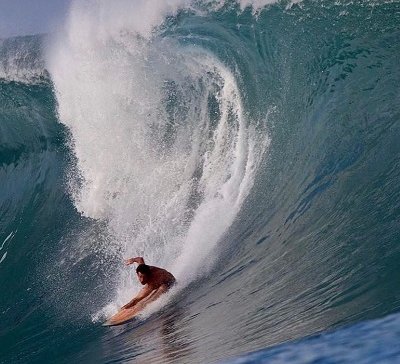 Win or lose, everybody wins at the 2022 Da Hui Backdoor Shootout!
For example…Kala Grace and one of the best rides of the entire event…

Photo's: Da Hui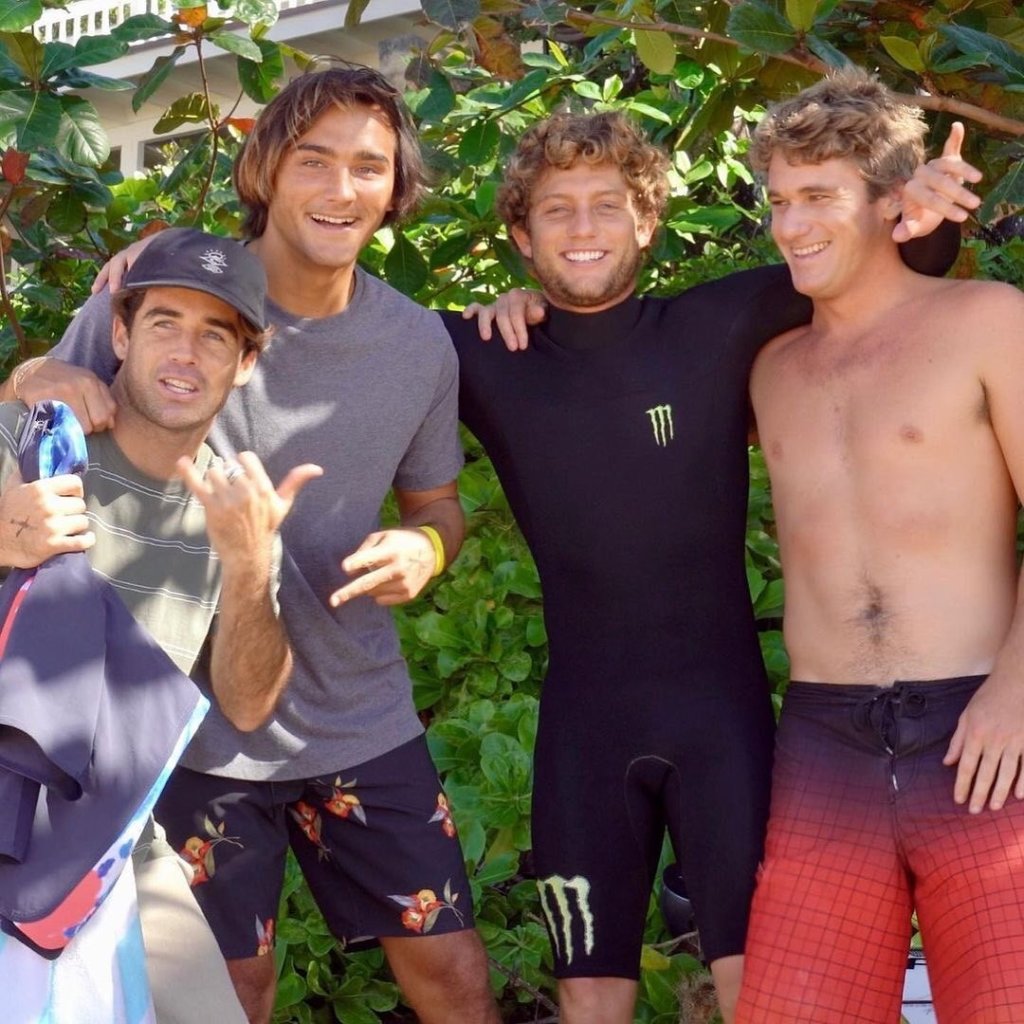 Hats off to Kala Grace for his 12-point ride!
The Da Hui Backdoor shootout concluded late Sunday and Pipe delivered…BIG Time. Waves were double-Triple ++ overhead, consistent, and clean most all day. Bethany Hamilton goes Richter, and awarded for it! Moana Wong, also was awarded not with cash, but a perfect Pipe bomb; she knifed into the beast gracefully in her final heat and got spat out.
The Da Hui Backdoor Shootout featured a unique format with 33-minute heats, scores were a bit sporadic, the boys underground and informative broadcast gave viewers a feel for the underground culture of the North Shore. It's a grassroots Surf contest, but with superstars, at the world's most deadly wave, with heavyweight commentary, and legitimate broadcast infrastructure to create an entertaining online event. Slab Mag.
There's not a whole lot to say about the event really, other than, more please. Waves were pumping, performances were incredible, and the overall tone, by virtue of it being a contest run for surfers by surfers, featuring men and women, teams etc… worked. Really well.
What a great little innovation on a surf contest.
You can watch the full day replay here. Or wait patiently for the action-packed cutdown..stab mag
SL: January has been very kind to this intense little stretch of volcanic reef. And here on final's day, there will be winners and there will be losers — but we know one thing for sure: the Da Hui Backdoor Shooutout in Memory of Duke see all kinds of great tuberiding, all day long, by the best tuberiders in the business.
Hit play above to watch live, and scroll below for highlights from today and past days.
Oh, current standings? Right here: *Note: Individual scores are top three waves; team scores are top four scores.
Team Florence (95) John Florence: 27.5 Eli Olson: 26 Ivan Florence: 21.5 Nate Florence: 20
Da Hui Japan (90) Guy Sato: 25 Daiki Matsunaga: 23 Riaru Ito: 22.5 Taichi Wakita: 19.5 Shinpei Horiguchi: 15
Quiksilver (89.5) Zeke Lau: 27 Reef McIntosh: 24 Koa Rothman: 20 Joey Johnson: 18.5 Cody Young: 16
Snapt4 (89) Mason Ho: 27 Barron Mamiya: 23 Benji Brand: 22 Parker Coffin: 17
Peruvian Tubos Team (84.5) Joaquin Del Castillo: 25 Alonso Correa: 23.5 Gabriel Villaran: 18.5 Cristobal del Col: 17.5 Alvaro Marlpartida: 16.5
Volcom (82) Balaram Stack: 24.5 Jack Robinson: 22.5 Makana Pang: 17.5 Kaimana Henry: 17.5 Mikey OShaughnessy: 5
Da Hui Wax (75.5) Billy Kemper: 28 Makua Rothman: 18 Kai Lenny: 16.5 Kala Grace: 13 Jamie O'Brien: 5
Mana Wahine (51.5) Moana Wong: 17 Bethany Hamilton: 12.5 Keala Kennely: 11.5 Bianca Valenti: 10.5