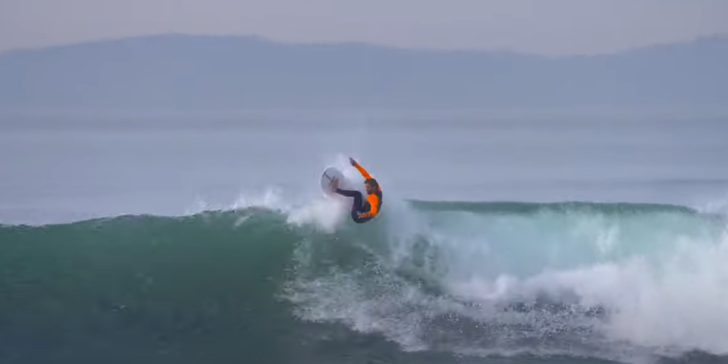 it's what I know best…" Brett Simpson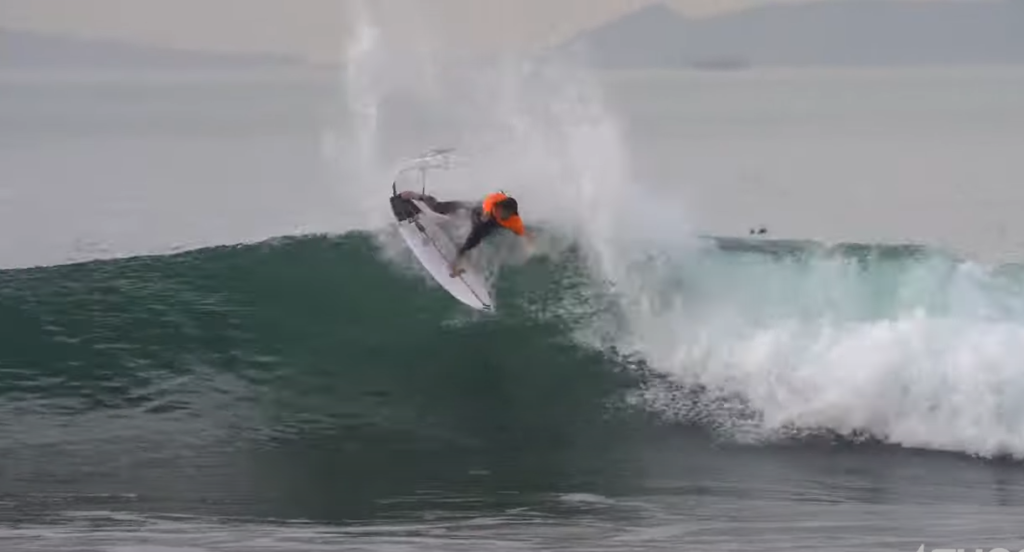 Front page image and the one above show that Brett is still ripping at a World Class level…SNN
"Charged By Nature is a series that gives an inside look into A SHOC's athletes and ambassadors.
We want to share with you how our athletes and ambassadors came to be, and where they put forth their energy on a regular basis.
Brett Simpson comes from Huntington Beach, CA and is a two-time US Open of Surfing Champion and the first US Olympic Surfing coach in history.
We were able to get the behind the scenes look into Brett's daily routine and how he juggles surfing, coaching, training, and family into his every day life.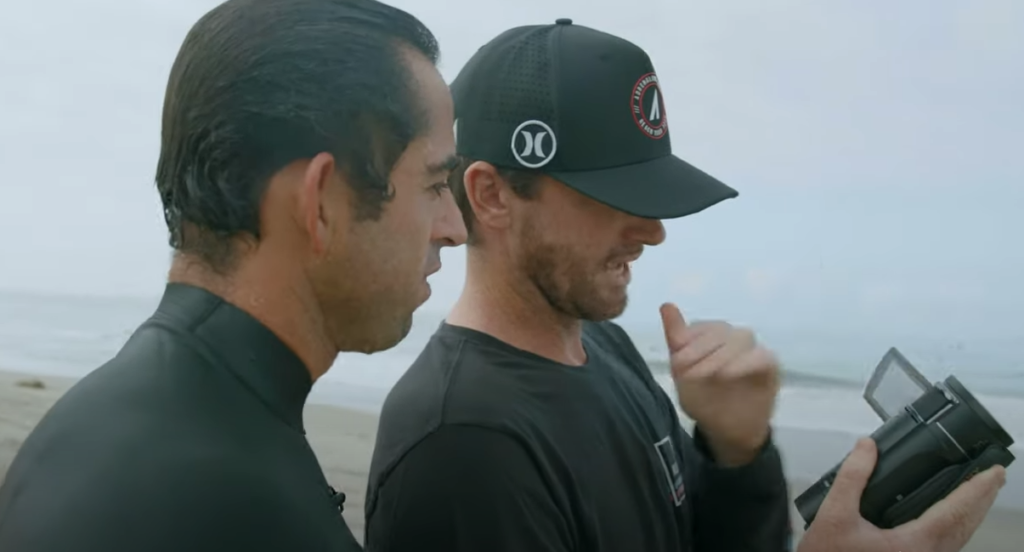 Frame Grab shows Simpo coaching Billy Kemper, who can rip small waves, too.