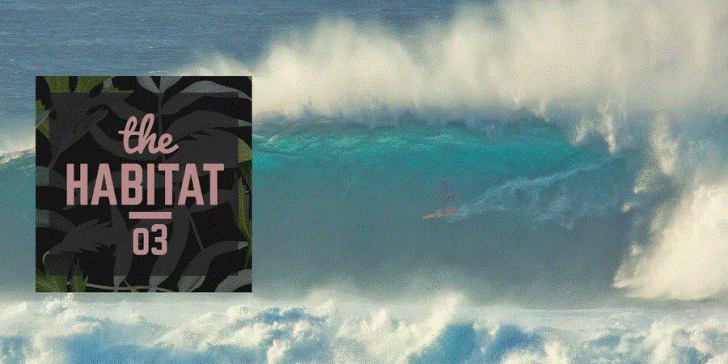 Albee Layer's relationship with Peahi is special. Just watch this to see the proof. Mahalo to Take Shelter Productions!
The Habitat Ep 03 Jaws: Each year the scale is pushed in what is possible at many big wave spots around the world. Last year was no exception at Jaws. It wasn't the biggest, or most consistent year but there were a few windows of perfection. With the help of a few cinematographers we were able to produce a highlight reel showcasing the waves many different faces. Sit back and enjoy as Albee Layer takes a stab at paddling waves that are best admired from afar.

THE HABITAT / JAWS & ALBEE LAYER / EP03 from TAKE SHELTER PRODUCTIONS on Vimeo.
Song: The Antlers / Kettering
Surfer: Albee Layer
Filmed By: Dan Norkunas / Elliot Leboe / Jon Spenser / John Decesare / Jace Panebianco
Edit By: Dan Norkunas / Albee Layer
SFX: Jon Spenser