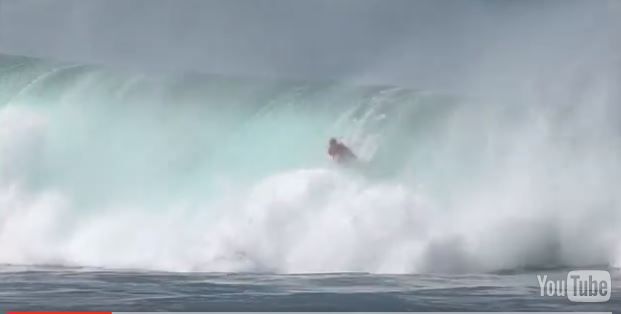 This month alone two of the world's best surfers have suffered life threatening wipeouts at Pipeline, each were hospitalized. Evan Geiselman was knocked unconscious for a 3 wave pin down and nearly drowned. Former Title contender Owen Wright was throttled so hard underwater his brain bled and concussed.
With heavy walls of fast moving H20 exploding on a shallow, sharp reef, Pipeline and Backdoor are undoubtedly among the world's most consequential breaks. But, every year for the past half century or so, surfer's from around the world travel to Oahu's Fabled North Shore in an attempt to tame the beast and challenge fate. It's a 'sketchy' ride.
This season has already showing just how heavy the waves of the North Shore are, so this is a perfect time to talk about the dangers. So in drops WSL – like a PSA, sounding the alert about the threat athletes are facing. But with danger comes epic wipeouts and that's always fun to watch…from the beach or your TV or your computer.