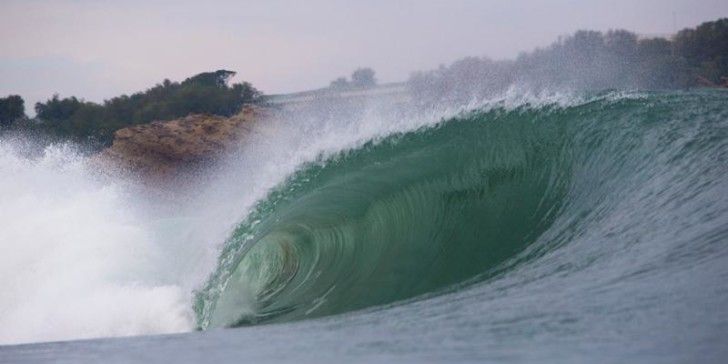 Biarrtiz, France will host the 2017 ISA World Surfing Games from May 12-18, 2017. 
Photo: French Surfing Federation / Arrieta
ISA announces May dates for 2017 World Surfing Games in France, WSL endorses the participation of professional surfers
La Jolla, California, October 26, 2016 
– The 
International Surfing Association (ISA)
 – the International Federation for Surfing and StandUp Paddle (SUP) – has today heralded a new era of cooperation with the 
World Surf League (WSL)
 after the latter endorsed the participation of professional athletes in the 
ISA World Surfing Games
 which will take place in 
Biarritz, France on May 21-28, 2017.
The ISA and the WSL worked together to find a date for the ISA World Surfing Games that fits in the WSL calendar and enables the WSL Championship Tour surfers to participate in Biarritz.  The ISA and WSL have enjoyed a positive working relationship for many years and today's announcement further strengthens that relationship and reaffirms the participation of the world's top surfers when the sport makes its debut at the Tokyo 2020 Olympic Games.
The ISA World Surfing Games feature the world's best surfers participating on their national teams, creating a unique environment of national pride and camaraderie in the spirit of the Olympic Movement.
Surfing was confirmed as an Olympic sport for Tokyo 2020 in August after decades of campaigning by the ISA underpinned by the governing body's drive for the global development of the sport. Surfing will also be included in the 2019 Pan American Games in Lima.
ISA President, Fernando Aguerre, said:
"This is a significant moment, in a significant year for the development of Surfing globally. We are delighted to strengthen our relationship with the WSL for the benefit of the sport. It will be wonderful to watch the top surfers coming together at the 2017 ISA World Surfing Games in Biarritz where fans from around the world will have the opportunity to witness and draw inspiration from their fantastic skills."
"Today's news reinforces our long-term commitment to ensure the very best surfers compete when Surfing makes its Olympic debut at Tokyo 2020. These are incredibly exciting times and we are totally committed to working together with the whole Surfing family to ensure we continue on our path of global development and inclusivity. Our aim is to solidify Surfing's inclusion in the Olympic Program beyond 2020."
WSL CEO, Paul Speaker, said:
"The ISA World Surfing Games is a unique event where national surfing teams from around the world are given the opportunity to compete. The WSL remains committed to allow our top professional surfers on the WSL Championship Tour to represent their country at the ISA World Surfing Games. The WSL also continues to work alongside the ISA with the goal of providing the 2020 Olympic Games with the best possible surfing experience."