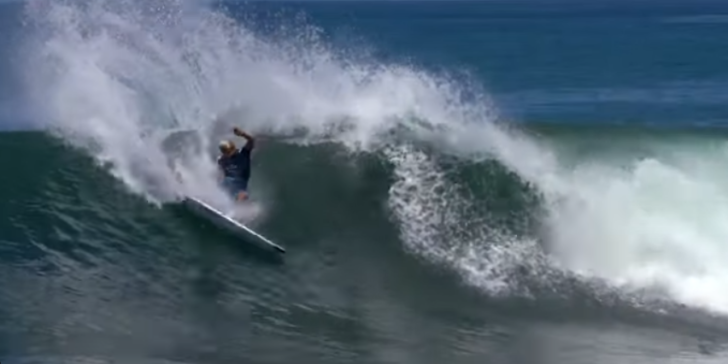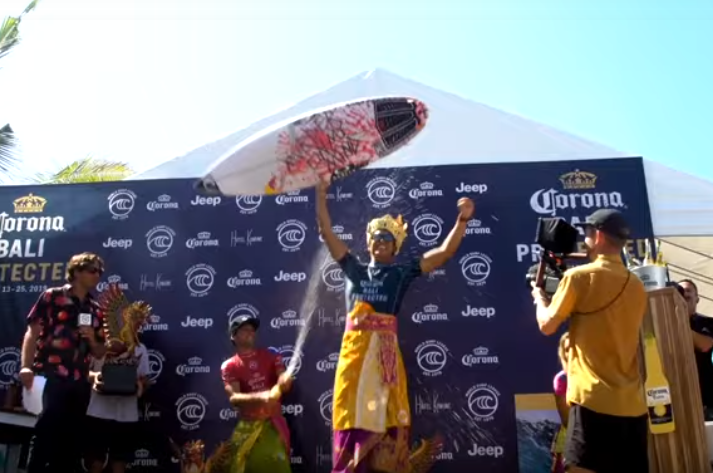 Feeling what it feels like to Win…now he knows…and that could be dangerous for the top contenders (frame grab from his first WCT win in Bali).
Watch closely. This young man is World Champ potential. It's 'showing up' more this year than ever. No one has been more consistent. His interviews have some attitude and rawness…he reveals drive, focus, maturity, and strategy…Add to this his flaring surfing talent: speed, agility, technique, new school airs, and a mean slicing rail…and the (often-overlooked) top-notch bottom turn. And, Watch out! SNN.
In this new vlog-style series, we tag along with Kanoa Igarashi for a behind-the-scenes look at the pro surfer's first-ever WCT win at the 2019 Corona Bali Protected.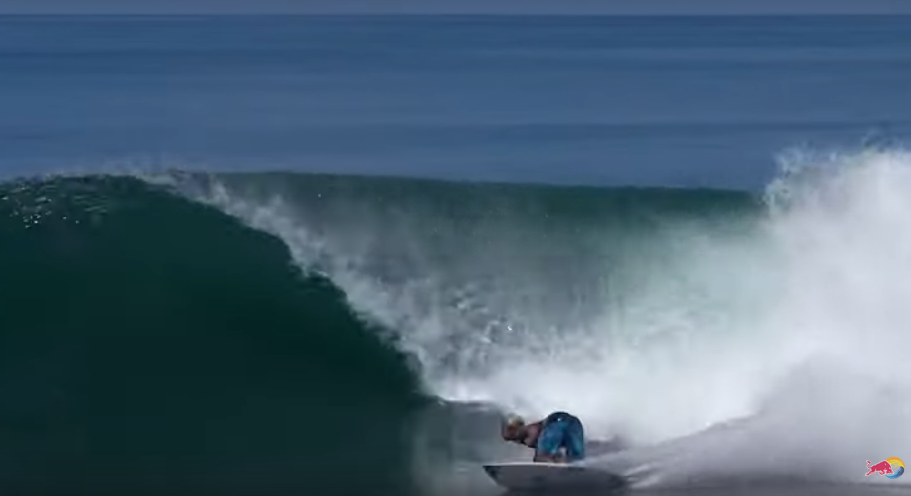 Frame grab doesn't show how fast he's really moving, of course. No one squirts off the tail faster.
Kanoa tries to harness the momentum that comes with being a marked-man and parlay that into another great result at Margaret River, Western Australia.
But things don't exactly go as planned.
Still, the 21-year-old Japanese-American surfer (and his globetrotting lifestyle) offers up plenty of fun-filled adventures in between the heats.
___
Experience the world of Red Bull as you have never seen it before. With the best action sports clips on the web and original series, prepare for your "stoke factor" to be at an all-time high.