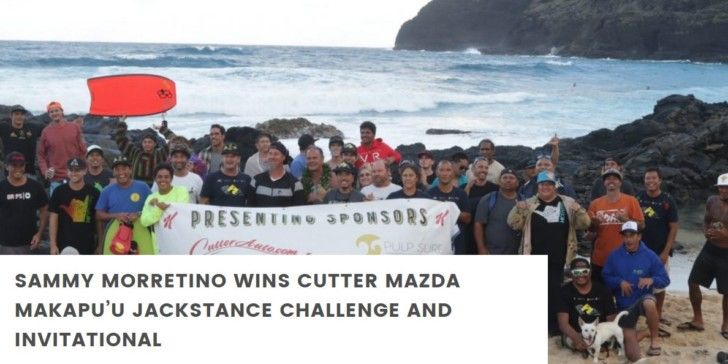 Saturday Oct 30th In 2-4 foot solid Tradewind swell, Kauai's Sammy Morretino won it all…. "I'm stoked to have won the Makapu'u Jackstance challenge today, it's such a unique event and experience at beautiful Makapu'u Beach," Sammy said. "Mahalos to my sponsors, and thank you of the support."
The 3rd stop on the 2016 Hawaii Bodyboarding Pro Tour season, the Cutter Mazda Makapu'u Jackstance Challenge and Invitational consisted of 48 competitors in total, 24 from the Hawaii Bodyboarding Pro Tour and 24 invitees from the Hawaiian Islands.
All day, contestants battled it out in the famed Makapu'u break, an iconic locale seemingly made just for bodyboarding with its powerful shorebreak.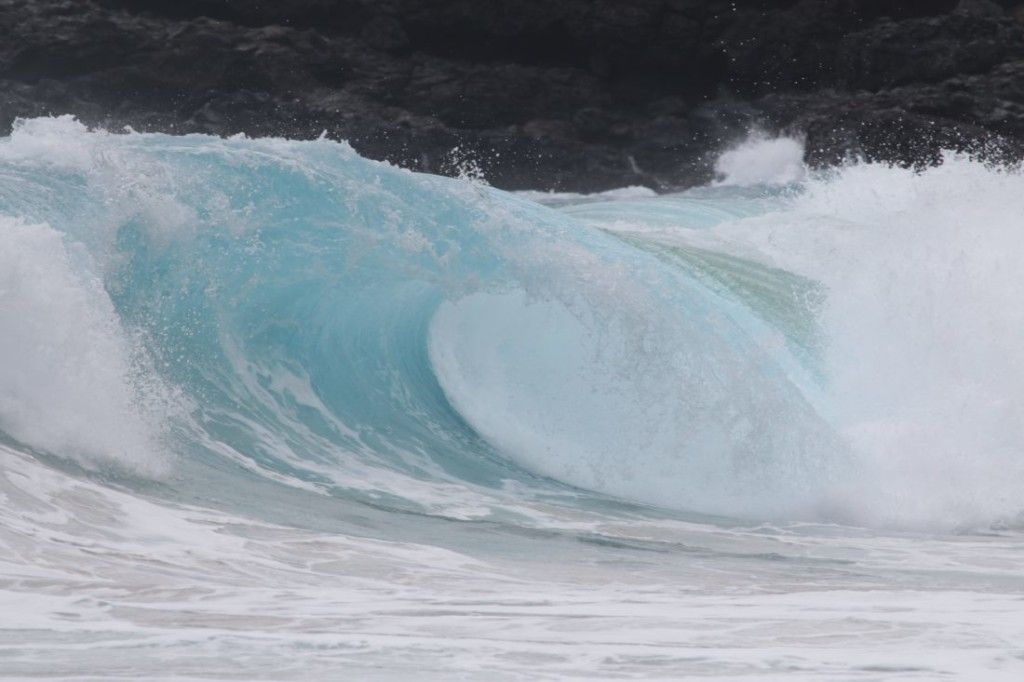 The final consisted of Sammy Morretino, Dayton Wago, Jimmy Hutaff, and Mack Crilley. Sammy set the tone early, catching the first wave and continuing to hack and carve in the 2-4 foot conditions on hand. With Sammy in the lead, Dayton Wago took second, Jimmy Hutaff third, and Mack fourth.
Honorary guest Jack Lindholm was at the contest all day, watching the competitors compete in a pillar of the sport he created. "I'm so flattered, honored and I appreciate the recognition," said Jack. "Just, wow, I'm so appreciative of this gesture for them to name it after me."
Though Jack is hailed as the genesis of Dropknee, the man himself humbly deflected the attention, pointing it back to the history books. "There are ancient Hawaiian etchings, during the Captain Cook days," he said. "There's one of someone riding Dropknee, so it's ancient Hawaiians who invented it. For me, I didn't think of it, hear of it, it just came within. It was all part of being with other competitors, having fun and being creative.
Cutter Mazda Makapu'u Jackstance Challenge and Invitational Final Results
1 Sammy Morretino 14.94
2 Dayton Wago 13.07
3 Jimmy Hutaff 13.03
4 Mack Crilley 11.90
The Hawaii Bodyboarding Pro Tour's next stop during the 2016 season will be the Miller's Surf Big Island Challenge on November 19/20.
Hit up this and more stories at FB/FreeSurf Mag HERE