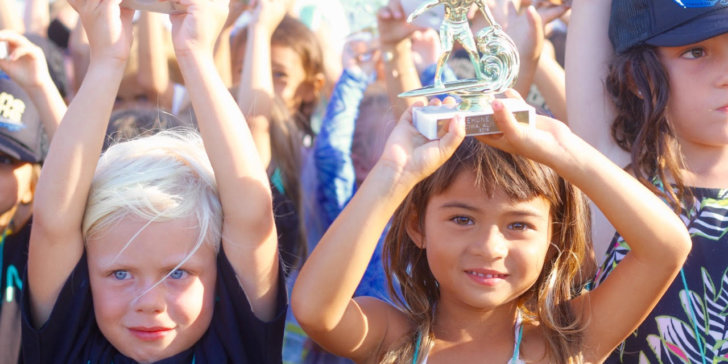 All Photos compliments of BANZAI Productions/Betty Depolito…Mahalo Banzai!
Winner of the girls 10-12 longboard division. Sophia Guihane, showing some style while winning!
For Over 4 Decades, Friends of Alii Beach have presented the North Shore Menehune Surf contest at Alii Beach Park in Haleiwa…
Meaning, some of the original Menehune Champs have their Keiki surfing in the event!
GO DEVO!