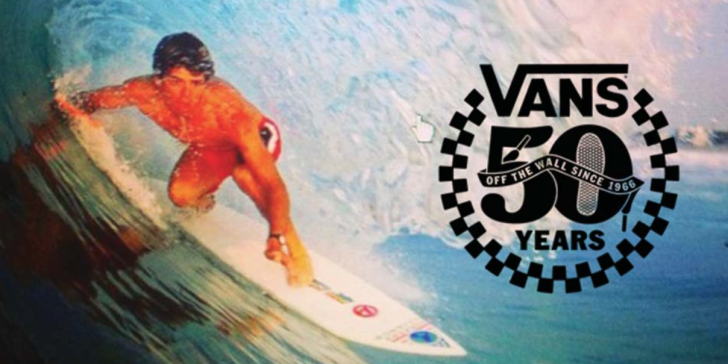 March 16th, 2016 marked 50 years of Vans' "Off The Wall" heritage in action sports, art, music and street culture with a worldwide celebration of creative expression.
Vans' legacy will be brought to life in ten cities across the globe to celebrate its golden anniversary alongside the extended Vans family that have made the brand what it is today. From New York to London to Honolulu, Vans is thrilled to welcome a mix of eclectic performers including Nas, Dinosaur Jr., Wu-Tang Clan, The Kills, Erykah Badu, Jamie xx, Dizzee Rascal, Yeasayer, Shlohmo. Immersed in a branded environment specially created for Vans' anniversary year, guests at every location will be welcomed to participate in a range of workshops for a hands-on experience that is truly Vans.
The March 16 events kick off the beginning of the global expansion of House of Vans, which further cements Vans' dedication to fostering creative expression through action sports, art, music and street culture. Throughout 2016, Vans will host a variety of activations including skateboarding demos, music events, interactive design workshops and art installations, all to continue to encourage the creative communities that have supported Vans for the past 50 years.
The March 16 House of Vans events will be hosted in Austin, New York,Toronto, Mexico City, London, São Paulo, Hong Kong, Seoul, Cape Town, Kuala Lumpur and the surf mecca North Shore Oahu.  Join us for a Special Edition Talk Story with Vans Triple Crown Contest Director Marty Thomas as he shares his passion for surf, the Vans brand at Surfer the Bar at Turtle Bay.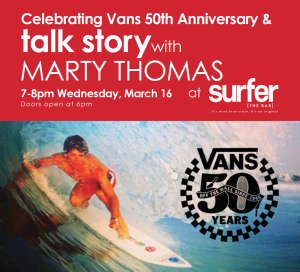 To look back at the evolution of the Vans brand, visit the history page for a timeline of iconic moments from Vans' history. Whether you're attending the House of Vans or watching from afar, join the conversation using #Since66 and #HouseOfVans on Twitter and Instagram, check out live coverage on Snapchat, and visit the Vans Tumblr for updates on Vans' 50th celebration.