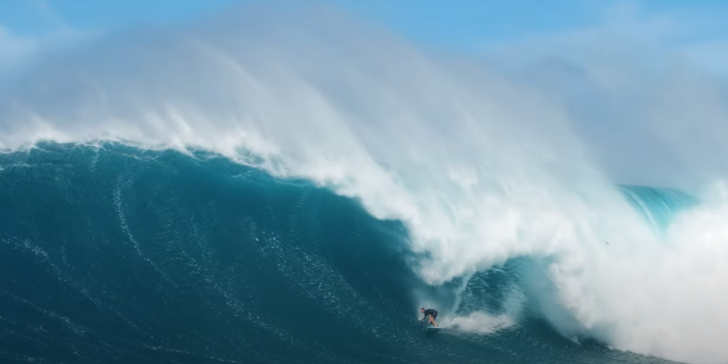 The legendary big wave rider looks back to January -from late May- and shares some great insights…Enjoy! SNN
Possibly the worst WIPEOUT at Jaws ever & tow-surfing GIANT JAWS for the January 2021 Super Swell!

Is this enough water & wind for you?
The biggest waves at Jaws in the last 10 years!

 SUPER SWELL SATURDAY | Breaking down the BIGGEST Jaws surf in 10 YEARS with Ian Walsh

Kai Lenny criss crossing with windsurfer Jason Polakow: WILD

Frame grab of Eli Olson on a windy 30 plus'r