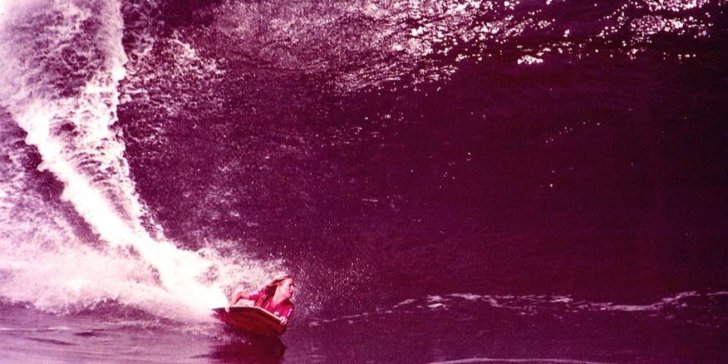 The North Shore's Carol Philips is and has for decades been widely known for her big wave riding on a bodyboard.
Front page Image is from Brian Bielman at you know where…at a time, few other women -if any- were doing THIS!
She was out at Waimea Bay in the 80's after she moved to the North Shore. When the north side was truly country.
She started surfing because her brother was doing it. She was pretty much dragged out into big surf and she thought , "if they could do it I could", she said.
She thought right!
Being held down for ever is a frightening experience and she went through that at Waimea Bay. " It was 15 feet and I ate a wave and was held down where it's dark and you could hear rocks rolling around. I though I would never come up".
That was close but she said she has never almost died in the surf.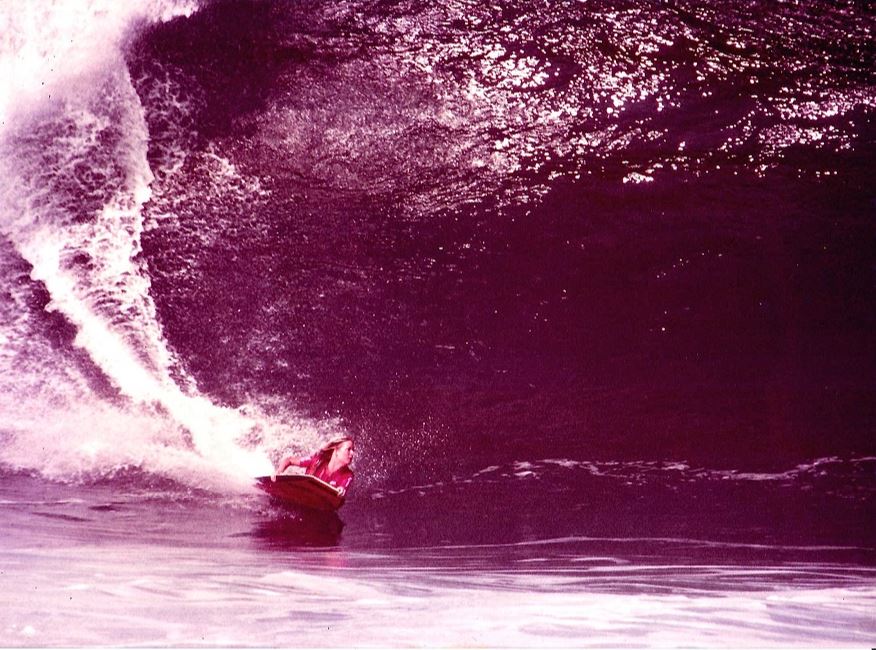 Her bodyboarding career won her two United States Amateur Championships, Hawaii State Champion titles and final appearances in a contest she organized, the World Championship of Women's Bodyboarding.
In the early 90's it was a trip to Brazil when Morey Boogie sent her there that started the idea.
The Brazilians had just voted to be professionals and she brought that home to Pipeline. "I was a bit competitive already because of martial arts and horseback riding.
I contribute the martial arts to my mental fortitude for big waves", she explained.
She already surfed Pipeline and she knew it would be a great venue for the Wahine.
"It was Ace Cool that sponsored the first prize money back then and we got together with the bodysurfing event and onward from there".
Pushing for an event for Women at Pipeline is an ongoing conversation that she has been heavily involved in for some time.
Carol Philips is a Champ with 'fortitude' in other ways as well.
She has been a leader in promoting women's sports and recently got an award from the state for her work in  equality through the years.
She served on The State Commission on the Status of Women from 2005 to 2013 and is on the North Shore Neighborhood Board.
"The best thing about the board is that it is a venue to bring our legislators and the community together", she explained.
Her interests originally started with land use rights and she ran for State House.
She does not have any goals in politics,"I'd rather be a surfer than a politician".
Carol Philips may not be a politician now but her calm negotiating style is something to be admired.
She does have a immediate goal.
She is working on a project to raise funds for our nurses and healthcare providers.
The health care system needs PPE's, personal protection equipment.
"If our healthcare workers get sick there will be nobody to take care of us", she said.
The project is called "Operation Nightingale" and is a go fund me project.
Right now it's really important for our surf community to help each other, every act of kindness really counts now.
A great reminder from Carol.
Parks are closed but we can go surfing, hope to see everyone in the water!
To reach Carol Philips check out her surf school North Shore Surf Girls.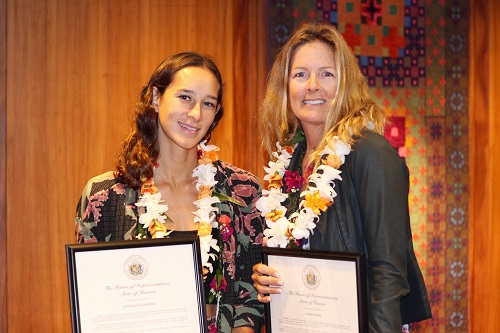 State award with Long Board Champ Honolua Blomfield by Betty Depolito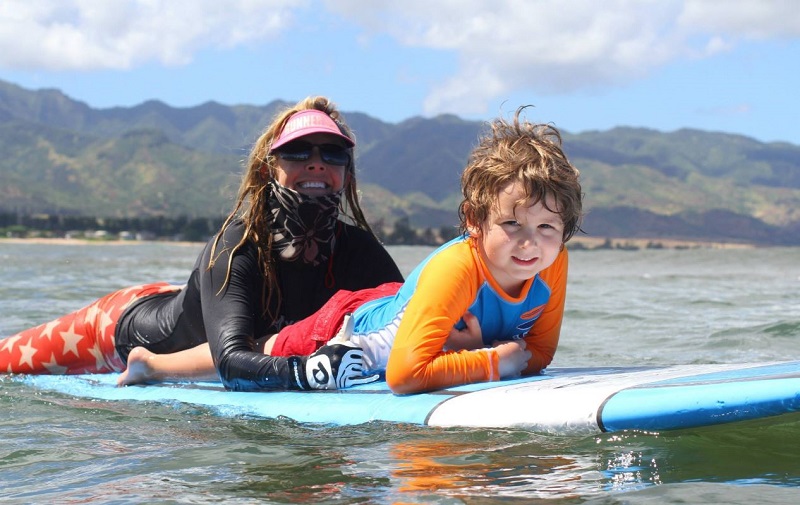 Surf School: Willy Edwards