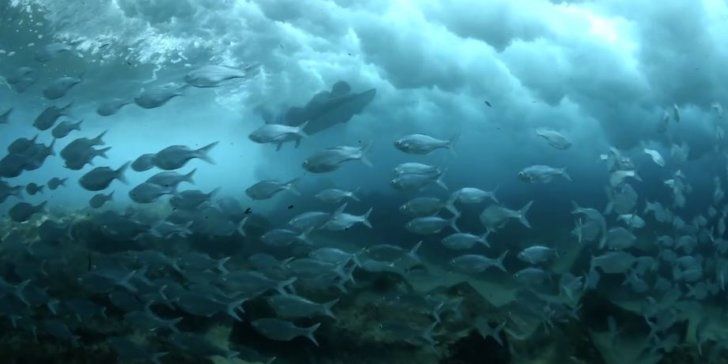 Let's take a look back while we wait for sunshine and surf…
This project started out with a plan to make a series of films about surfers and their quest for barrels but as we traveled and made the early films a whole other story came through… which was all about the connection people felt to this powerful and majestic place.
Director and filmmaker Tony "Harro" Harrington: "Everyone who surfs, dives, swims or spends anytime close to the ocean has their own special connection. There is a power within the waves and below the water's surface that draws us all in, fuels us and nurtures us."
"The stories in the film are mainly about how time in the water makes people feel. It's also about respect for the marine environment and its creatures and why as surfers we are drawn to this mystical, powerful and special place on our planet that is our oceans."
Filmed over three years, Emocean and was independently produced by Tony Harrington and edited by Trinity Ludlow-Hudson.
It was screened at select international film festivals.
EMOCEAN_Trailer from HarroArt on Vimeo.