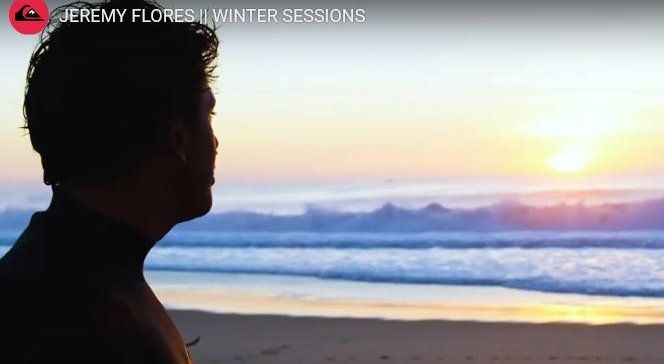 …Understatement of the new year…How many times can one man get shacked off his rocker? Watch this and find out…SNN
"I've been surfing there since I was super young, but I used to feel like I had a love/hate relationship with the wave. I would have so much fun free surfing there, but would seem to struggle in contests."
That suddenly changed last October.
Jeremy won the 2019 Quiksilver Pro France in a rowdy way, dropping the highest heat totals in nearly every round leading up to the final. He had found a rhythm, a zone. He was unstoppable.
"Ever since I won, I feel like I have more of a supernatural connection to the waves here."
Want proof? France has been firing lately and Jeremy has been on it. Press play to watch one of this generation's best tube riders do his thing.
But before you do, here's one last note from Jeremy.
"I think the best thing about surfing in winter is being able to share an uncrowded lineup with your friends [like Marc Lacomare, who has a cameo in this clip]. Even though I'm an island guy, I had a day where I surfed for six hours in a five mil. Years ago, there's no way I would have done that — but suits are just so good these days."
We agree. Now, get to frothing.

Filmed by: Andy Benetrix // Laurent Pujol // David Rip It Up
Edited by: Andy Benetrix
Music by: Holy Bouncer