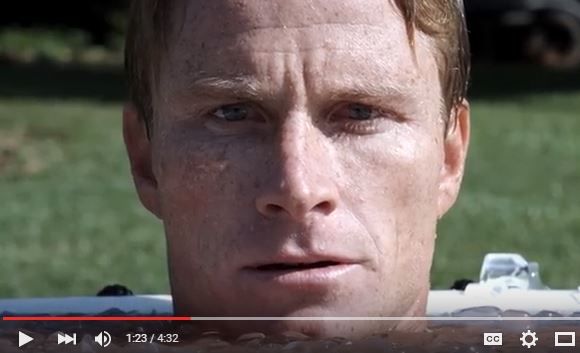 Mark Healey is one of the greatest modern day Big Wave Riders, he's also one of the most articulate and thoughtful.
Yes, he's on the Eddie Aikau list. Watch, listen and learn…and maybe you can someday ride like Mark. NOT!

Published on Feb 22, 2016
Is this one of the biggest paddle in waves ever surfed? Mark Healey surfing a 60 footer at JAWS caught on film.
For more Mark Healey content go to http://bit.ly/saxxmarkhealey
QUIKSILVER EDDIE AIKAU EVENT HEAT DRAW:

Heat 1: Shane Dorian (HAW), Kohl Christensen (HAW), Greg Long (CA), Ramon Navarro (CHI), Sunny Garcia (HAW), Ross Clarke-Jones(AUS), Jamie Mitchell (AUS)
Heat 2: Kelly Slater (FL), David Wassell (HAW), Grant Baker (ZAF), Reef McIntosh (HAW), Jamie O'Brien (HAW), Aaron Gold (HAW), Tom Carroll (AUS)
Heat 3: John John Florence (HAW), Mark Healey (HAW), Clyde Aikau (HAW), Nathan Fletcher (CA), Noah Johnson (HAW), Peter Mel(CA), Takayuki Wakita (JPN)
Heat 4: Bruce Irons (HAW), Makuakai Rothman (HAW), Ian Walsh (HAW), Albee Layer (HAW), Kala Alexander (HAW), Garrett McNamara (HAW), Jeremy Flores (FRA)
Top 5 Alternates: Mason Ho (HAW), Danilo Couto (BRA), Mark Mathews (AUS), Koa Rothman (HAW), Ben Wilkinson (AUS)