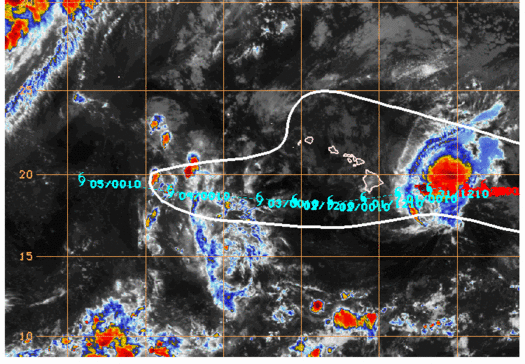 Good news. Madeline has rapidly weakened over the past 24 hours, and a steady
weakening trend dominates the forecast, even as Madeline moves over
warmer water. Vertical wind shear provided by a high-level trough to
the north and northwest of the cyclone is expected to cause steady
weakening as it imparts a debilitating northerly flow aloft and
severely hampers outflow.
For more info (probabilities, graphs, discussions…) GO HERE