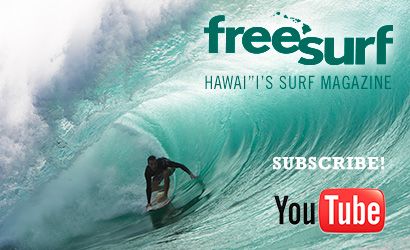 Mahalo for supporting an awesome Local Surf company!
The FreeSurf Magazine Channel offers great action and stories from the surfing and board sports world. Based out of the North Shore of Hawaii delivering stories from home and abroad.
SNN will team up with FreeSurf to score you fresh action as well. Happy Surfin'.
To subscribe GO HERE