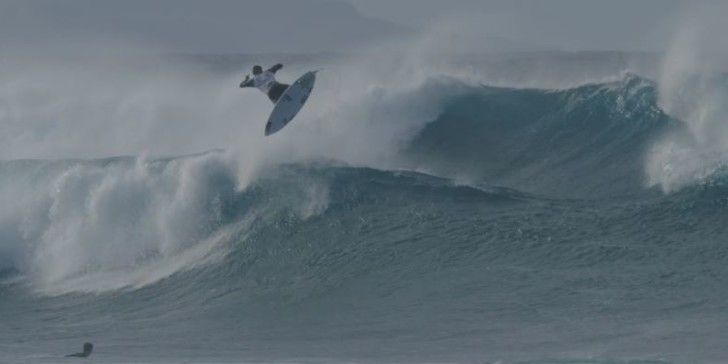 The pursuit of the first ever backside 540 in surfing by Albee Layer. Follow Albee as he wraps his head and body around trying a brand new air in surfing. He battles a few minor injuries and is delayed by a winter that provides better hair raising big waves than conditions conducive to try this move.

"Everyone has their own pursuit in surfing; like there's so many ways to do it and such…I made a conscious decision to put all my focus and passion for surfing into progression. That's what gives me the most joy out of surfing…I don't think we're even close to doing what can be done a a surfboard. We're going to be looking at this in 10-15 years and go "Oh that was cute…double shaka…LOL" Albee
ALBEE LAYER BACKSIDE DOUBLE SPIN from TAKE SHELTER PRODUCTIONS on Vimeo.