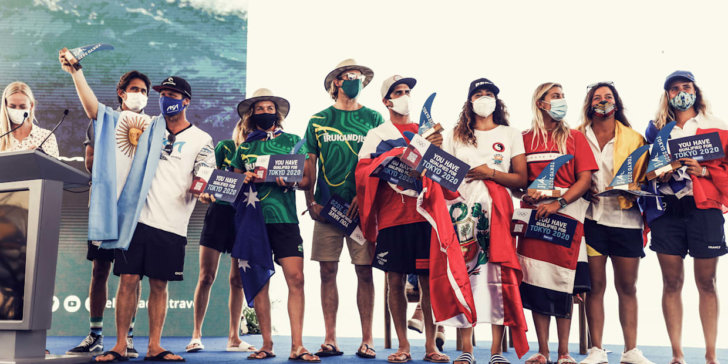 The world's top surfers will celebrate their sport's Olympic debut by competing on Japan's spectacular Pacific coastline at Shidashita (Shida) beach!
They are 19 hours ahead of us in Hawaii Nei…(easiest way to calculate is to go ahead 24 hours from current HI time and back or minus 5 hours)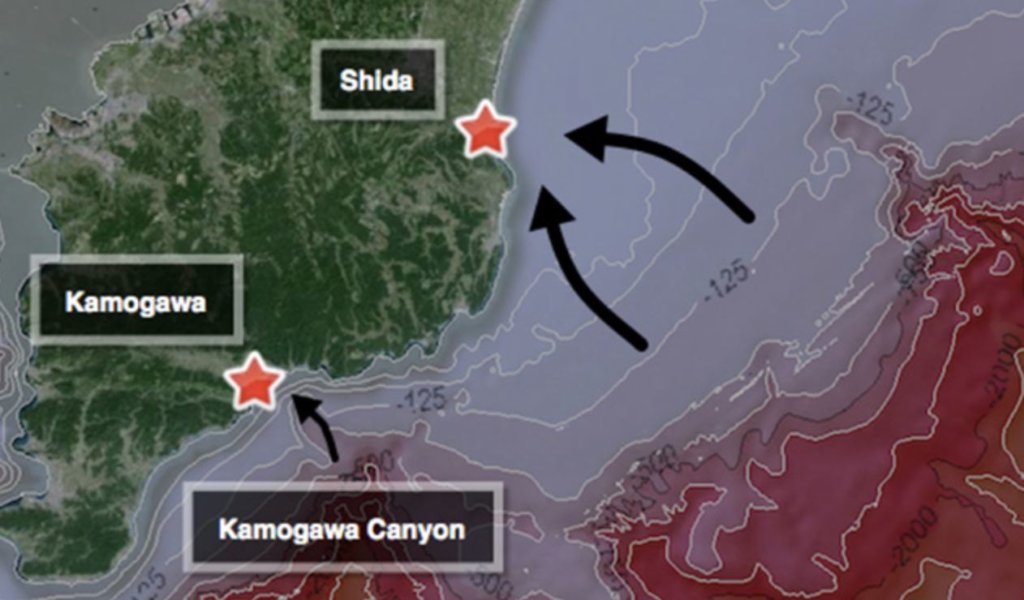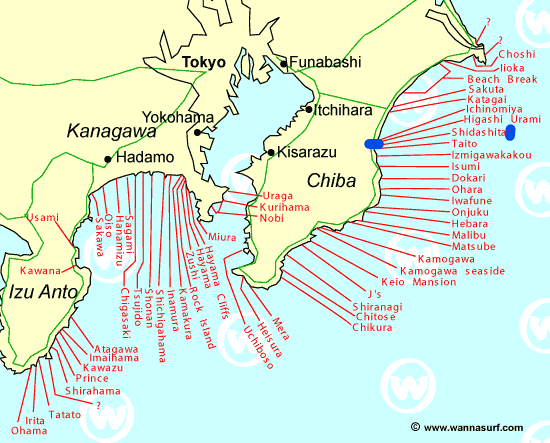 Yes, Japan has more than a few surf spots to explore. image: wannasurf.com
Plus, Surfing's Big debut will have a rare Tropical Cyclone deliver moderate sized ESE swell on day one; winds will not be optimal so it's still a wait and see through out each day.
HERE is the Schedule (& results when they come in)
Meet the Surfers and Teams HERE
How to watch or stream the Olympics: NBC will broadcast the Olympics, with additional coverage on NBCOlympics.com and on the NBC Sports app.
ROUND ONE HEAT DRAW
Women
Heat #1
Carissa Moore (USA)
Teresa Bonvalot (POR)
Daniella Rosas (PER)
Dominic Barona (ECU)
Heat #2 
Sally Fitzgibbons (AUS)
Brisa Hennessy (CRC)
Mahina Maeda (JPN)
Bianca Buitendag (RSA)
Heat #3
Stephanie Gilmore (AUS)
Silvana Lima (BRA)
Pauline Ado (FRA)
Anat Lelior (ISR)
Heat #4
Tatiana Weston-Webb (BRA)
Johanne Defay (FRA)
Amuro Suzuki (JPN)
Sofia Mulanovich (PER)
Heat #5
Caroline Marks (USA)
Yolanda Hopkins (POR)
Leilani McGonagle (CRC)
Ella Williams (NZL)
Men
Heat #1
Italo Ferreira (BRA)
Leonardo Fioravanti (ITA)
Hiroto Ohhara (JPN)
Leandro Usuna (ARG)
Heat #2
Kanoa Igarashi (JPN)
Jeremy Flores (FRA)
Miguel Tudela (PER)
Frederico Morais (POR)
Heat #3
Kolohe Andino (USA)
Julian Wilson (AUS)
Lucca Mesinas (PER)
Billy Stairmand (NZL)
Heat #4
John John Florence (USA)
Owen Wright (AUS)
Manuel Selman (CHI)
Ramzi Boukhiam (MAR)
Heat #5
Gabriel Medina (BRA)
Michel Bourez (FRA)
Leon Glatzer (GER)
Rio Waida (INA)