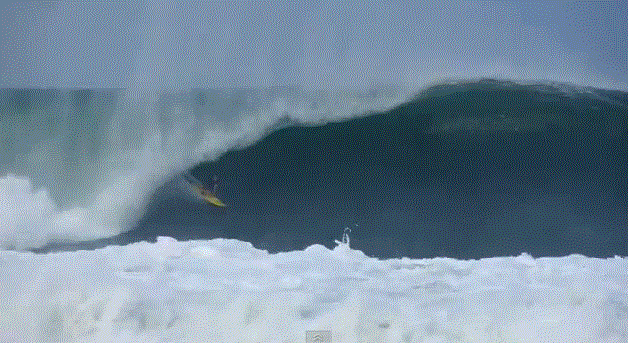 Hawaii got a tiny fraction since the storm was out of our window, so we thought we'd give you something to dream for the summer of 2015. It's not likely but that's what dreams and videos are for.

Published on May 11, 2015
This is from a recent SSW swell that hit Puerto Escondido in Oaxaca, Mexico on May 2nd 2015. The swell peaked Sunday May 3rd when Mark Healey caught his wave that is being called "the biggest paddle-in wave ever", that day the majority of the locals in the area were in agreement that this was the biggest swell they had ever seen in Puerto.
Most of this footage is from May 4 – 7th.
Music "Fluke" by Fort Road