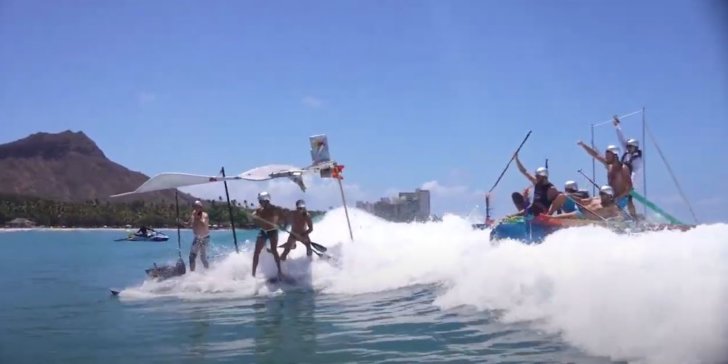 Aug 23, 2022 Competed in teams decked out in themed costumes, performed skits on the beach, and then paddled out together to collectively catch some waves.
The Red Bull Party Wave is a test of physical endurance and skill, not to mention creativity and imagination.
Goal: Fun…as you and your teammates build a surfing craft, trick it out, design costumes and create and perform a skit.
Hawaii's Premier Ocean Sports Festival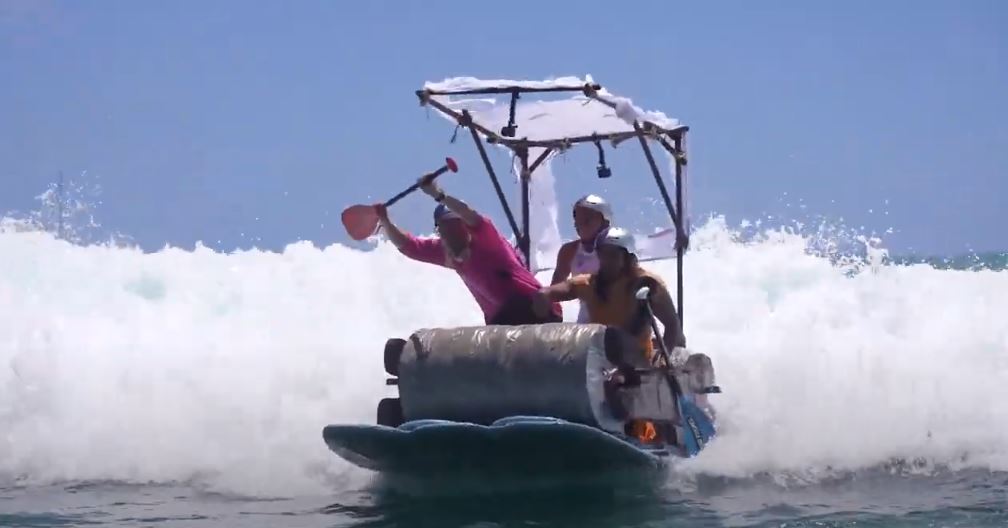 JOB'S YABBA DABBA CREEEEWWWWW…ON THEIR 2K CATAPULT…NEXT STOP, PIPELINE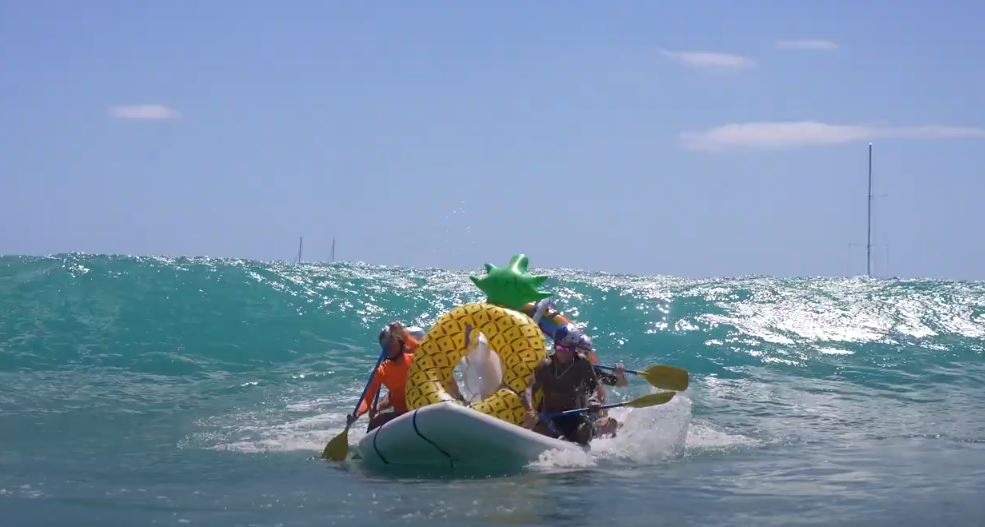 LIFE SAVING DEVICES ON BOARD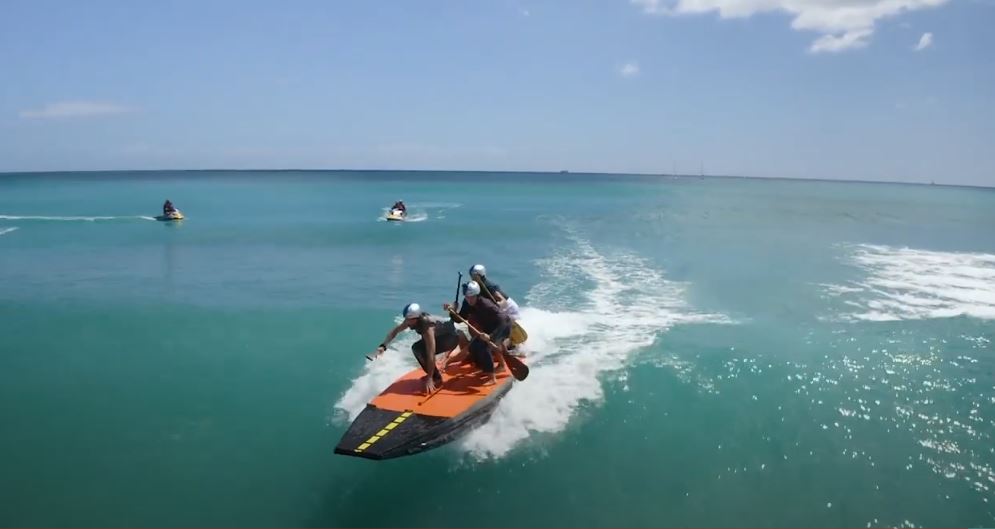 RACING TO THE FINISH LINE FOR MORE REDBULL AND STOKE!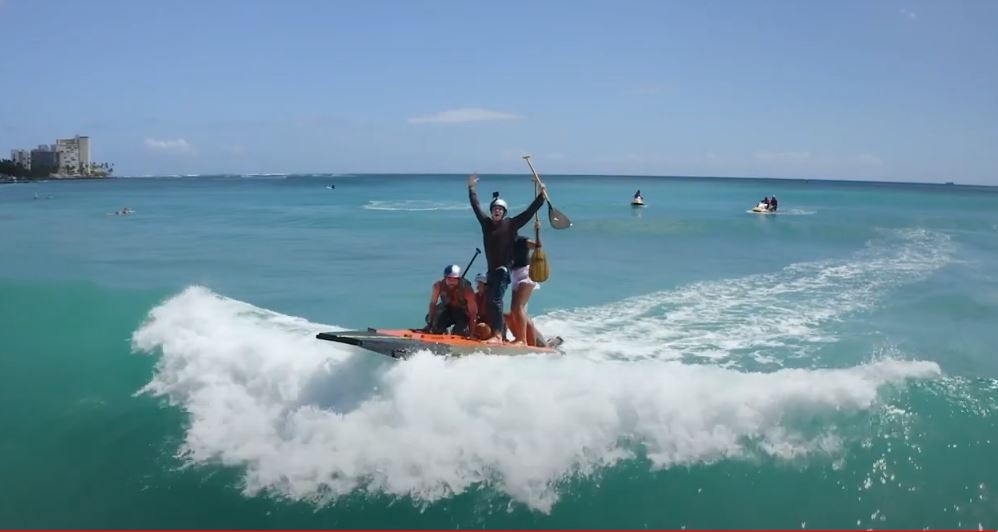 The 19th annual Duke's OceanFest Watersports Festival, was held on the shores of Waikiki, celebrating      Duke Kahanamoku's life, athletic contributions and spirit with a variety of lifestyle sports disciplines that represent Duke Kahanamoku's legacy and the culture of Hawai'i: Surfing, Swimming, Paddleboard Racing, Menehune Surfing, Surfboard Water Polo, Foil Surfing, Beach Volleyball, and Hawaii's only Dog Surfing Competition! Festivities throughout the week also include cultural, hula, film and music presentations.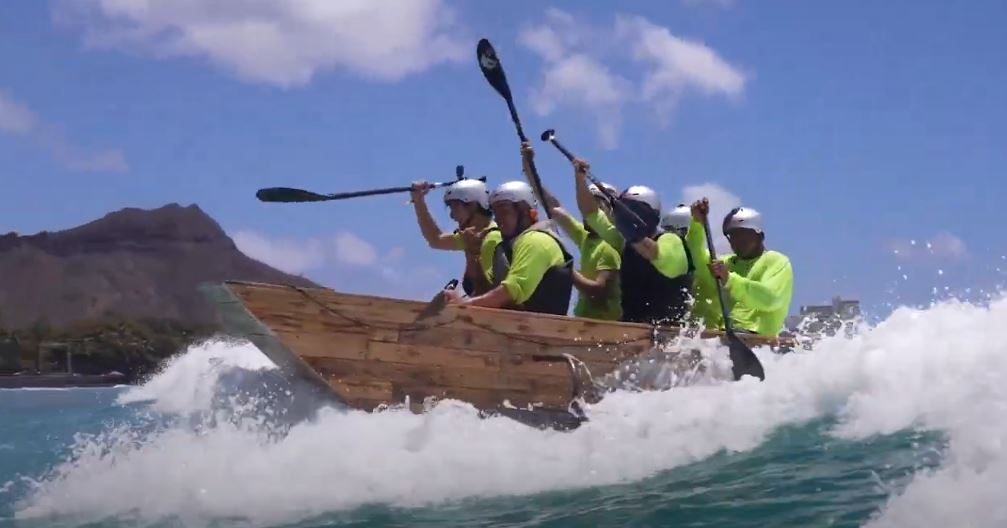 SURFIN' AND PARTYIN' TOGETHER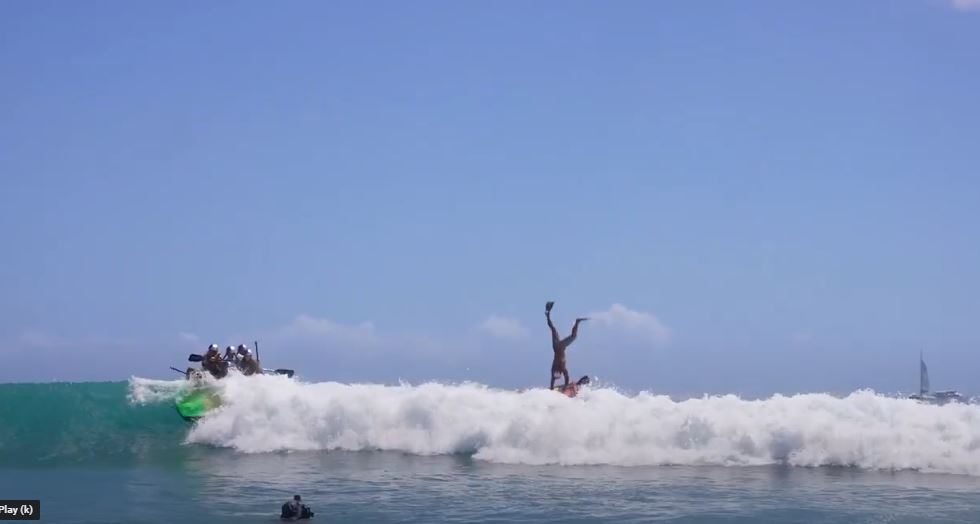 HEAD OVER HEALS IN FUN