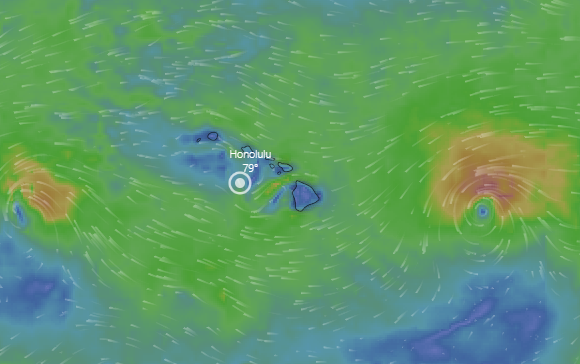 National Weather Service 
336 PM HST Sat Aug 3 2019

Swells from Tropical Storm Flossie will cause surf to increase
along east facing shores tonight through Sunday night.

Maui Windward West-Windward Haleakala-South Big Island-
Big Island North and East-

...HIGH SURF WARNING IN EFFECT UNTIL 6 AM HST MONDAY...

The National Weather Service in Honolulu has issued a High Surf
Warning, which is in effect until 6 AM HST Monday.

* FACE VALUE SURF...Rising to 8 to 12 feet(5-7' LOCAL) tonight and 10 to 15 (6-8'LOCAL) feet Sunday.

* IMPACTS...High...Expect ocean water occasionally sweeping across
  portions of beaches, very strong breaking waves, and strong
  longshore and rip currents.

PRECAUTIONARY/PREPAREDNESS ACTIONS...

Large breaking surf, significant shorebreak, and dangerous
currents make entering the water very hazardous. Anyone entering
the water could face significant injury or death.