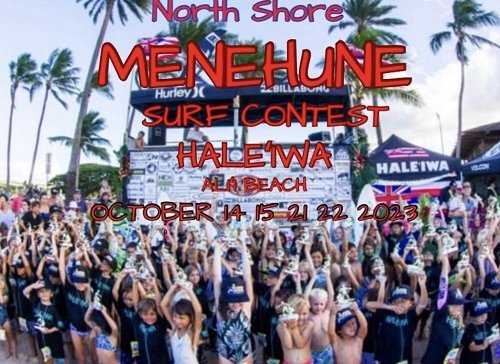 Saturday Rocktober 14th with fun small to moderate surf, plenty sunshine and lite trades..and more to come. SNN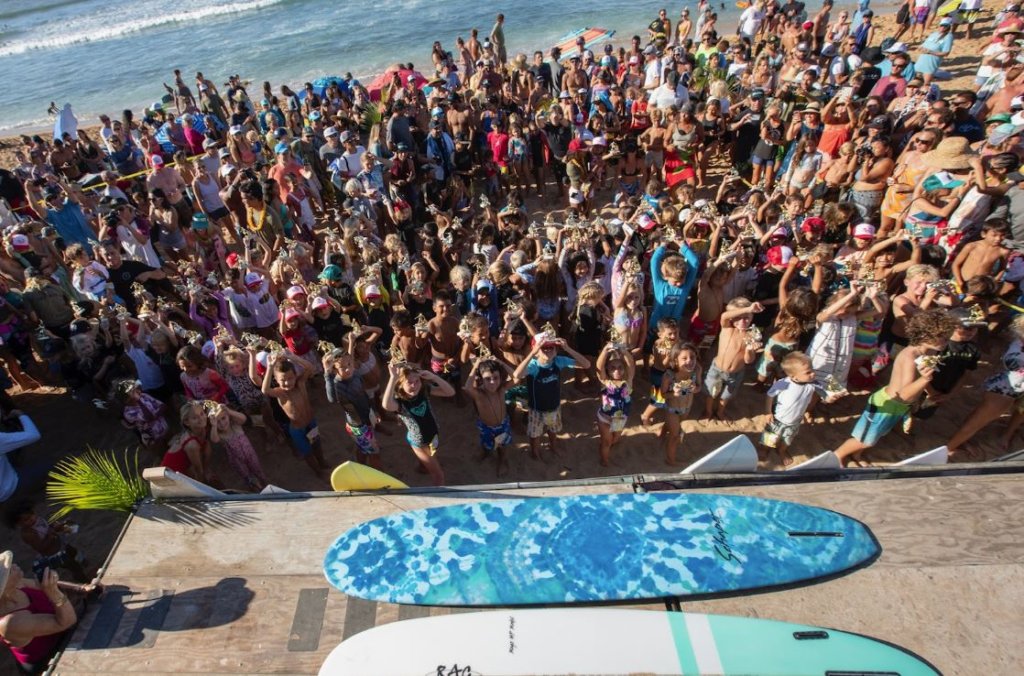 Don't miss out as your family and friends share the stoke at the North Shore Menehune Surf contest at Alii Beach Park in Haleiwa, 8 a.m. Ages 3 to 12 kicking off Saturday-Sunday oct 14-15…and next weekend too!
Looks like more sizable NW swell is on tap this weekend with some reefs hitting 6′ with higher sets on Saturday but Ali'i should be smaller esp. inside …making it safer surf size for our kids. Sunday's surf gets even bigger…up to 8′ at focal reefs. 
Don't be fooled…sure, most the kids are just having a good time, but a good number of these youths will be on the World Tour someday.
Just ask heaps of Pros like the Moniz Ohana, John Florence, Tatiana Weston-Webb, Alessa Quizon, Freddy Patacchia and Pancho Sullivan just to name a few.
Oh, and check this out…the NS Menehune contest director for many years is Ivy Blomfield…Honolua Blomfield's Auntie! And in case you didn't know, Honolua is 3X World Champ and sits at #2 on the World Longboard Rankings. Did Ivy know way back when her lovely and talented niece was '12 and under' that she'd be a multiple World Champ someday?
SNN

The decision will be made at 7:00am each morning on which divisions will run. Our main concern is to have the safest conditions for each age group.

MAHALO NUI TO OUR NORTH SHORE MENEHUNE SURF CONTEST SPONSORS: