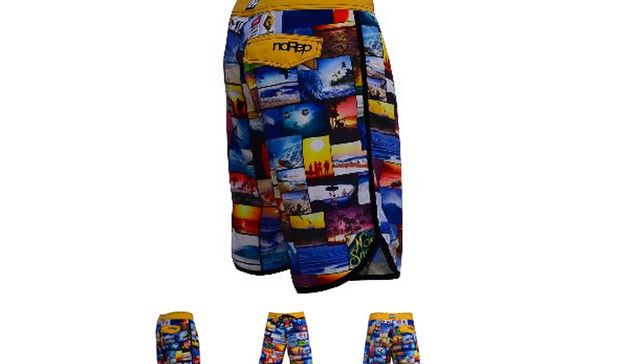 "The North Shore Collection" launches this week
 Surf News Network, 9 December, 2014 – noRep Boardshorts have teamed up with photographer Sean Davey for limited edition art pieces. With more than one hundred and forty magazine covers to his credit, Sean is one of the world's most innovative and creative surf photographers. He has seen (and shot) places we only dream about.
Originally from the island of Tasmania, Australia, Sean moved to the North Shore over a decade ago. These boardshorts represent a "lifetime obsession with shadows and silhouettes." Anyone can see the beauty of the seven mile miracle, but capturing that in one frame to make an iconic image of it, that's unique. Just like these shorts.