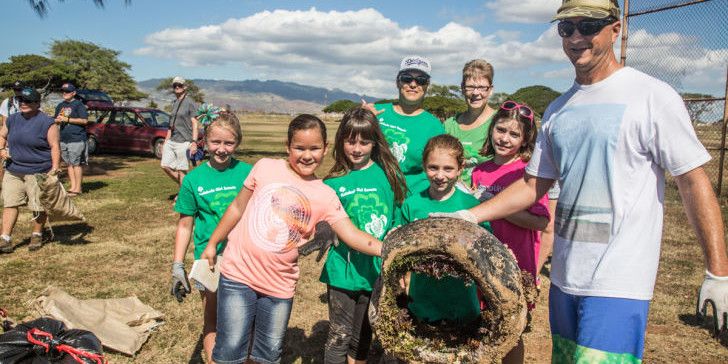 Hawaii beach clean collects 15,000 cigarette butts!
Other Trash Collected as Well in Statewide Beach Clean-Up
Surf News Network,  February, 2015. Honolulu – On Saturday January 31, Surfrider Foundation and the Coalition for a Tobacco-Free Hawai`i conducted four simultaneous beach clean-ups on Oahu (Ewa), Kauai (Anahola), and Hawai`i Island (Kona and Hilo).  Over 360 volunteers across the state collected and took a tally of the most littered items on Hawai`i's beaches.
"We collected over 15,000 cigarette butts along with 3,426 pieces of plastic and 1,386 pieces of foam from four beaches this Saturday," said Stuart Coleman, Hawai`i Coordinator for the Surfrider Foundation. "Cigarette butts, plastic, and expanded polystyrene foam are among the most littered items in Hawai`i and the world."
"The statewide beach clean-up kicks off our effort to support statewide legislation for tobacco-free beaches and parks," said Jessica Yamauchi, Executive Director of the Coalition for a Tobacco-Free Hawai`i.  "Currently, three out of four counties have passed tobacco or smoke-free beach ordinances and we want to keep building upon those successes with statewide legislation to clear up inconsistencies across counties."
On Wednesday, February 4th the House Committee on Health will hold decision making on HB525.  This Bill would make all state parks tobacco-free.  Surfrider Foundation and the Coalition for a Tobacco-Free Hawai`i previously testified in support of HB525 and will be present at the decision making on Wednesday.
To support Surfrider GO HERE
To support Tobacco-Free Hawai`i GO HERE