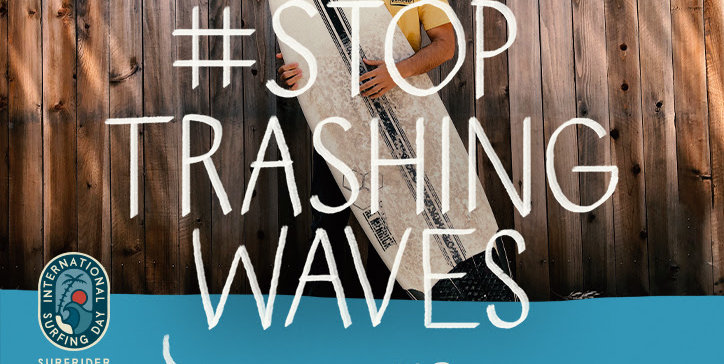 The World Surf League (WSL) is celebrating with a global paddle out beginning at 9:00 am at Publics surf break in Waikiki (between the Waikiki Aquarium and Barefoot Beach Cafe).
The movement is meant to bring awareness to ocean health and the WSL's #STOPTRASHINGWAVES campaign, which is backed by the WSL's own pledges including becoming carbon neutral by the end of 2019, eliminating single-use plastics by the end of 2019, and leaving each place better than it was found.
Visit 
wslpure.org
 to see the registered paddle outs around the world — there are registered paddle outs from Fiji to the Falkland Islands!
Surfrider, HIC, and Billabong are making even bigger waves with their beach cleanup following the paddle out tomorrow, from 9:30am – noon.
2019 marks the 14th annual celebration of International Surfing Day, which Surfrider founded in 2005, and they have an exciting lineup for Saturday including an all-levels yoga class from 9-9:45am, vegan bulletproof coffee from Sunrise Shack, lunch from Barefoot Beach Cafe, educational booths and more.
Please join us or support the cause by spreading the word!
Paddle Out!
To deepen your commitment, join WSL PURE and the Surfrider Foundation on International Surfing Day, June 15, to show the world how surfers are stepping up their game to protect the ocean!
SEE U IN DA LINE UP!! SNN TEAM