Date/Time
Event
06/16/2018
9:30 am – 1:30 pm
International Surfing Day Cleanup & BBQ
Diamondhead Lookout, Honolulu HI
Join us for our annual International Surfing Day Cleanup at Diamond Head on June 16th. This year we want to make it a beach day experience, with cleanups, music, information sessions, and a bbq. Lots more details await.
Started in 2004, International Surfing Day (ISD) is celebration of the love of surfing.
The day was established by Surfrider and partners to raise awareness and support for our world's beach and coastal environments.
Now in its 14th year, ISD has grown into the largest global activation for Surfrider each year, with more than 200 events taking place worldwide.
The O'ahu Chapter is happy to return to our iconic home for ISD – at the overlook of Diamond Head Beach on the slopes of Leahi.
We will add more details as we add more pieces, but look forward to a day of surfing, cleaning the slopes of Diamond head, music, bbq, and games.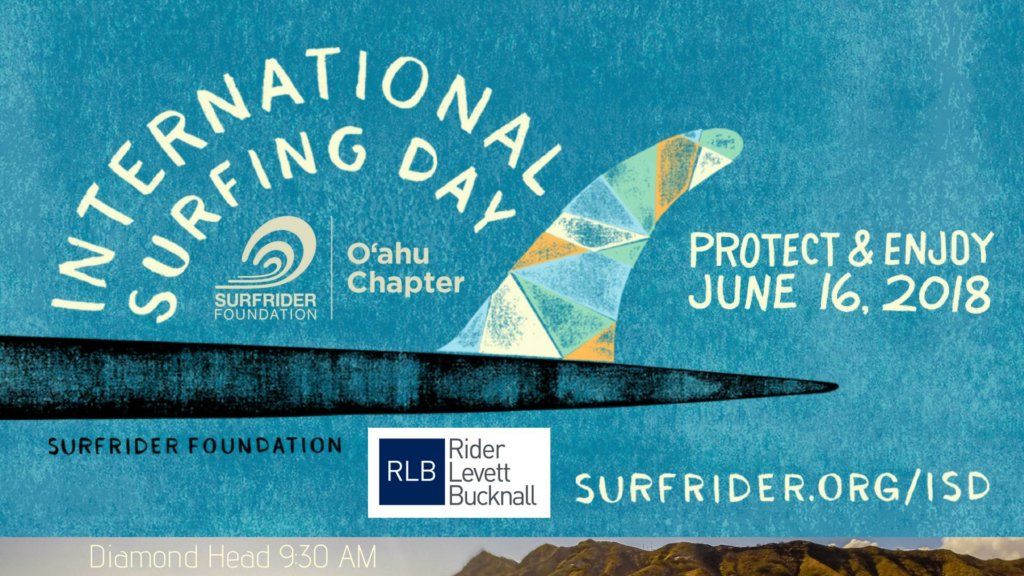 CLICK BANNER
Its a day for the whole ohana and our entire community. We are happy to have the team from Rider Levett Bucknall (http://rlb.com/en/) Honolulu sponsoring and joining us at this incredible annual event.
The theme of this year's ISD is "Protect & Enjoy." Head to the beach, take someone surfing for the first time, participate in a beach cleanup and make your voice heard!