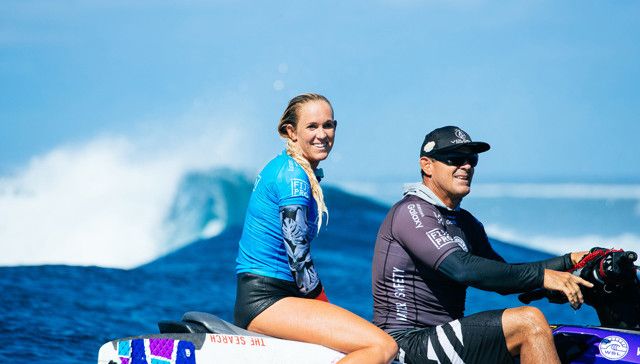 Surf News Network: 17 July, 2016 – Bethany Hamilton has withdrawn from the annual ESPY Awards after being nominated in the Best Female Athlete With a Disability category.
She was announced as a nominee alongside a marathon racer, volleyball player, cyclist and cross country skier, but requested her name be taken off the list because she didn't feel it was quite right.
"Bethany expressed to ESPN that she was appreciative of the nomination but didn't feel it was a good fit for her, so ESPN removed her from the category upon her request," ESPN told E! news in a statement.
No more is known about why Hamilton withdrew her nomination. In 2004 Hamilton won an ESPY award for Best Comeback Athlete.
Bethany Hamilton has been busy this year, competing at the Women's Pro Fiji and making it to the quarterfinals. Last year she and husband Adam Dirks had a child.