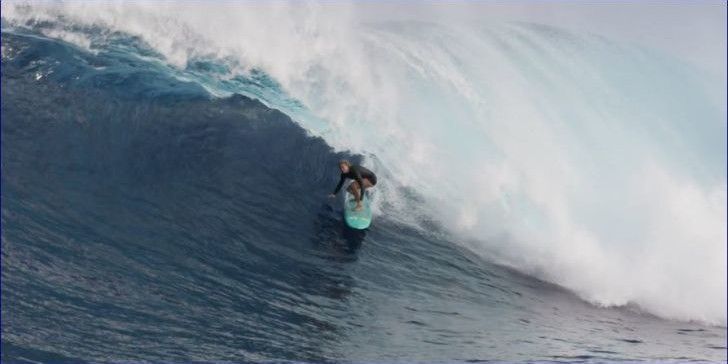 In case you missed Paige inside the Jaws of Peahi…it's a great video by Take Shelter Productions. Paige's moment is at 2:30.
A recent Low in the Pacific sent a large scale west swell to the Hawaiian Islands. Debates were made whether or not the unusual angle of swell would work at Jaws. After a historic few days of surfing and arguably the best big wave ever caught by a woman, we'll let the images do the talking.
BENDING JAWS from TAKE SHELTER PRODUCTIONS on Vimeo.
MUSIC: RUELLE // UNTIL WE COME DOWN
SURFERS: PAIGE ALMS // ALBEE LAYER // MARCIO FREIRE // DANILO COUTO // KAI LENNY // RICKY WHITLOCK // FRANCISCO PORCELLA // TANNER HENDRICKSON //
CAPTURE & EDIT BY: DAN NORKUNAS
ADDITONAL CLIPS BY : JOHN DECESARE // JON SPENSER
THANKS TO: MATT SMITH // COCO WILL // JACE PANEBIANCO // POSSUM TORR