Plus, Greg Noll's talks about life Tracey Holmes – shot in Sydney 2016 (below)
"We lost Greg (my Uncle- his father, my grandfather) last Monday the 28th from natural causes.
But Greg's life was supernatural.
He loved his family and friends, adrenaline rushes,  the ocean, shaping, humor and…and heck, many other things, including of course, BIG Waves!
Greg loved life and was larger than life.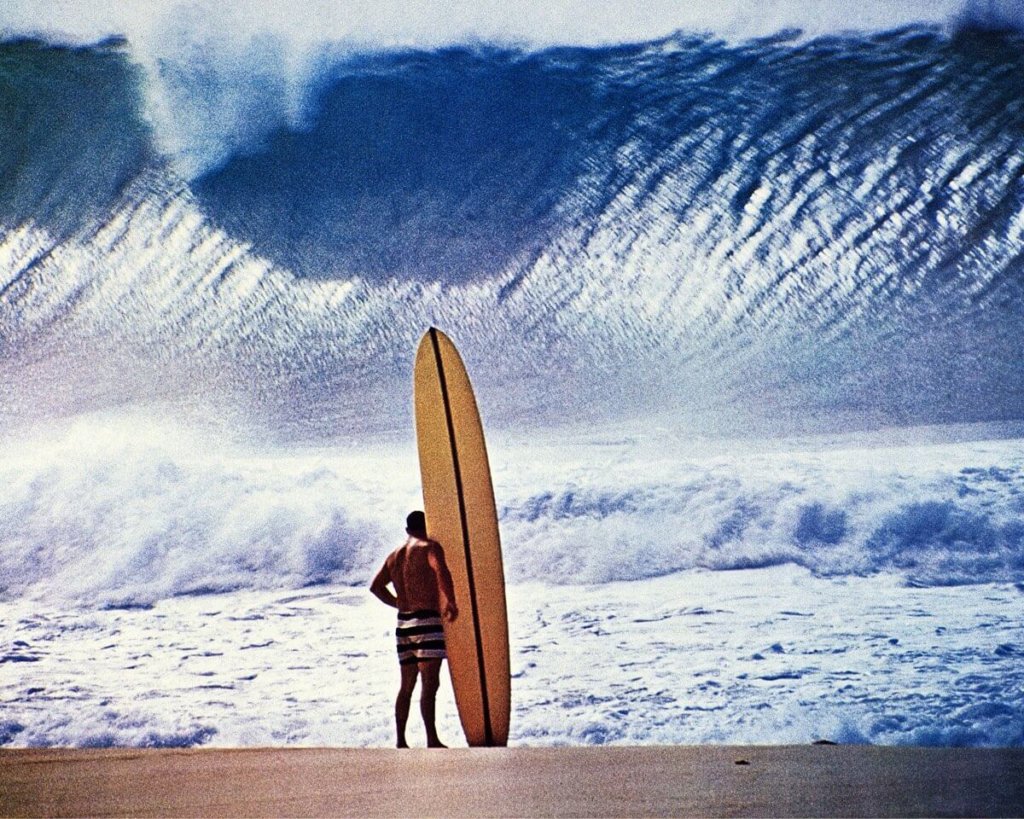 He was born my home town of San Diego on Feb 11th 1937 (I moved to Hawaii Feb 11 1980).
Of course, it was the surf that drew us both.
Who'd have guessed I'd be 'called' like my Uncle by Hawaii's waves? I've now been immersing into surfing and surf reporting for over 30 media affiliates for over 40 years.
Whenever Greg and I would talk story at the Action Sports Retail shows in San Diego he'd say I remind him or this or that relative  (after I'd tried to crack some silly joke).
It was amazing to witness how powerful genetics are…the similarities it creates. But clearly, Uncle Greg got the superior genes. 🙂
I'm not into hero worship, but I did look up to Greg for his impact, personality & passion.
I thought I'd get the chance to spend more quality time with him over the decades but somehow got sidetracked by life… I was waiting for the perfect time. 🙁
Don't wait.
I wanted to share this interview below as I remember Greg Noll.
RIP Greg, Thank You and Aloha,
I know you're riding that Big Wave in the sky now, and it's probably biggest.
My thoughts and prayers go out to Greg's family: his wife, Laurie, had a daughter, Ashlyne, and three sons, Jed, Tate and Rhyn.
Gary 'GQ' Kewley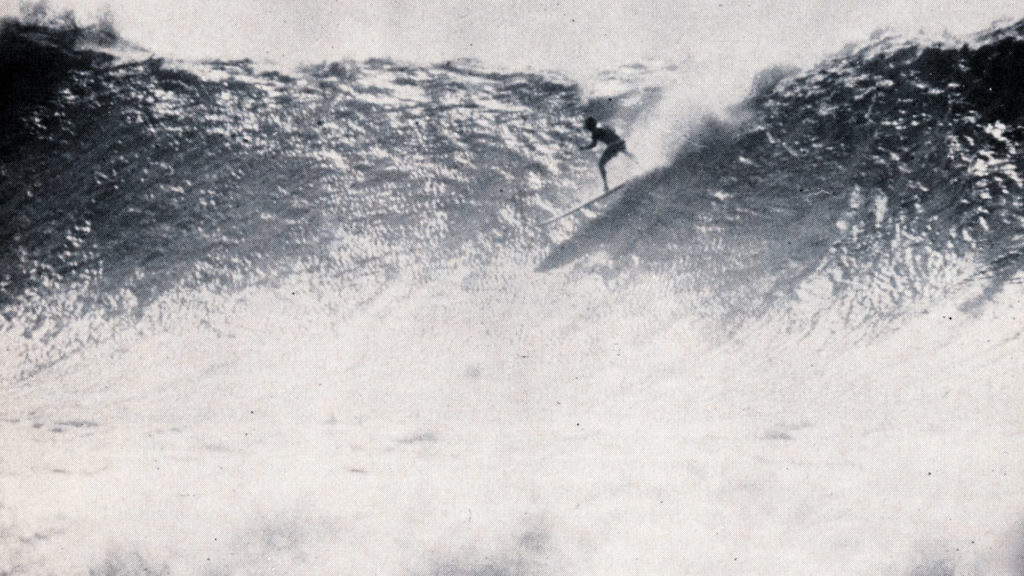 Talking Story
"A bunch of guys living on fumes…having the time of our lives…we had no idea it was going to be 'surf center earth'…I was basically a young fun hog…" Noll
BIG wave surfing legend Greg Noll came to my home town Sydney in Australia back in November 2016 and I was lucky enough to interview him for my up & coming movie The BIG WAVE PROJECT. SURFING VISIONS
I asked Australia's premier sport journalist Tracey Holmes if she who be happy interview this amazing man about his life at the beach which she agreed.
This is what he talked about.

Early times/life on the Hawaiian islands – Makaha Working for the California life guards to get to Hawaii. Heading up to the North Shore. How worked surfing amongst a crowd. The early days, hanging out more with the Hawaiian guys. Making boards in Wahiawa for the locals boys. Just surf because we loved it, not into contests. Talks about XXL and why you don't ride big waves for money. The dangers of big wave surfing. Talks about Greg Long's brush with death at the Cortes Bank. Striving to ride a bigger wave.. Talks about riding the biggest wave at Makaha. Whats it was like almost drowning although get used to it. After 35 years, getting over the idea of riding the biggest wave. Riding the first wave ever surfed at Waimea. Talks about those early years at Waimea Bay. Talks about oceanographer Ricky Grigg. Riding Giants. Explaining to someone about riding waves.. relating to Australia Whats happening these days in riding big waves and how its changed. How the surf cameramen has contributed to the sport. Talks about Midget Farrelly. Goes back talking about competing to come to Australia as a Aussie lifeguard which he did. Where's the sport going – maybe the 100 foot wave. Talks about the legends he surfed with back in the day. Goes on to talk about a classic Hawaiian friend/surfer Kealoha Kaio. The Band Of Brothers. George Downing Sex & adrenaline Living on the North Shore with no money. 'Livin like rats on fumes'.. On Buzzy Trent. More on George Downing Then on Eddy Aikau & Clyde. Making surf movies.. Getting a disclaimer from Greg for the interview..ha ha