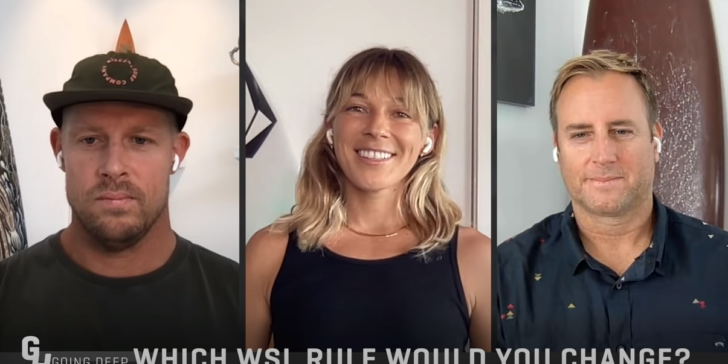 1. Which Is The Hottest Heat Of The Rip Curl Newcastle Cup Draw?
The Championship Tour is back and action is about to get under way at the Rip Curl Newcastle Cup presented by Corona.
Breaking down the hottest heat draws of the Seeding Rounds, this week on "Getting Heated," Coco Ho, Mick Fanning and Ross Williams fire things up with their picks for who's going to come out swinging.
​
2. Celebrating this four-stop, mega Australian leg that we're about to embark on, the trio also lean into their all-time, favorite 10-point rides in Australian waters.
​
3. And just to stir the pot, they head to the South Pacific and revisit the classic Slater vs Florence heat in Tahiti in 2014 and debate whether or not it was, perhaps, the most controversial heat of all-time.
​
4. Finally, they go deep on a topic that many fans would have considered at one point or another — If you could change one thing in the WSL rulebook what would it be?