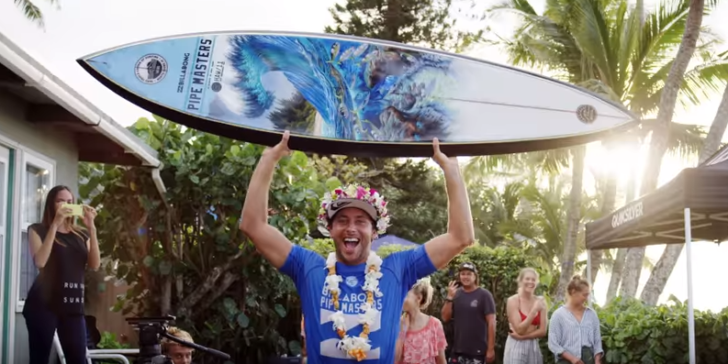 "Our world moves fast. It goes a million miles a minute, spinning at the speed of infinity and never slowing down. You're here today — fully here, engaged — then you're gone tomorrow. Onto the next one. A new coast to explore, the next swell to surf, another moment to fall in love with.
Gone Tomorrow celebrates that spirit of now.
The Hawaii edition features Jeremy Flores, Connor O'Leary, Leo Fioravanti, Zeke Lau, Mikey Wright, Kanoa Igarashi, Koa Rothman, Jesse Mendes, Mikey February and more.
And, yep, it's guaranteed to make you want to go surfing". QS