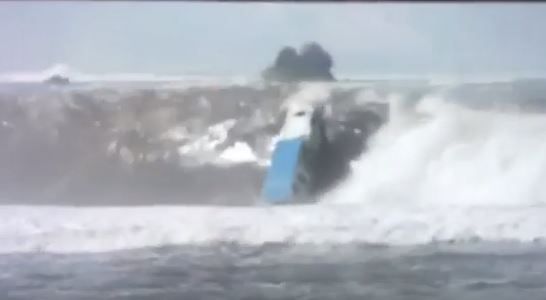 A boat drifted into the lineup of 15ft maxing out Nias in Indonesia and got caught by a set wave, going backward over the falls and gets smashed up on the reef.
No one was injured but the boat was a wreck.
This was filmed off the back of a camera so the footage is not the best quality.
The swell had all the big wave chargers from all around the globe descend upon Nias.
There will be some epic clips coming out over the next few days

Mark Healey was on hand too…and if he thought it was dangerous, damaging and challenging…it was.
"Paddled out at grey light and this gem came to me just as the first bit of light hit the lineup," Mark explained of this particular bomb. "I came to Indonesia to feel the magic again and she is not disappointing. The swell is straight flexing right now." MH