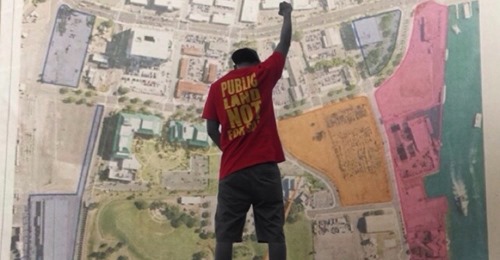 PROTECT THE BLESSINGS OF NATURE OUR YOUTH DESERVE.
Oppose Residential Development and Sale of Public Land in Kakaako Makai…
Josh Moniz
"Im signing this because Kewalos was were i grew up. Its also the place that helped me and countless other Hawaiian professional surfers turn a dream to reality. The amount of careers and world titles that have come out of Kewalos are countless. The biggest bummer would be all of the next generation of youth would be missing out of one of the only places people have easy access to the ocean and the only wave that we can train at on the south side of the island".
STOP SB1334 and HB1267
WHAT THE PROBLEM IS: 
In 2006 the State of Hawaii passed a law prohibiting the building of residential buildings on the Makai side of Ala Moana blvd in Kaka'ako to preserve the coastline in urban Honolulu.
The Office of Hawaiian Affairs (OHA) is seeking to grant them a waiver to double the build height to 400 ft from 200 ft.
OHA is seeking to change the law to lift the current restriction against residential development on parcels under OHAs control to build 400 ft towers or have the  option to sell the land to the highest bidder.
-OHA knew there is a law prohibiting the development of residential property in the Kakaako Makai area before they took the land deal from the State of Hawaii.
-OHA knew the value of the land prior to taking the deal hoping to reverse the law to increase the land value by developing residential property and selling to individuals or corporations.
-Selling the land generates money by selling these properties to wealthy individuals only. This is a short sighted goal.
-We are not against generating funds to benefit Native Hawaiians, we are against residential development and sale of public land in Kaka'ako Makai.
WHAT WE ARE FIGHTING FOR:
-Stop HB1267 and SB1334 to keep the current law prohibiting residential development Makai of Ala Moana blvd in the Kaka'ako area and keep the height restriction of 200ft.
-Public Land is not for sale.
-OHA is a State entity, therefore a public entity. Again public land is not for sale.
-Once public land is sold and made private it restricts access to the ocean.
-Preserve these lands for future generations. Once this land is sold to private entities this land is gone forever.