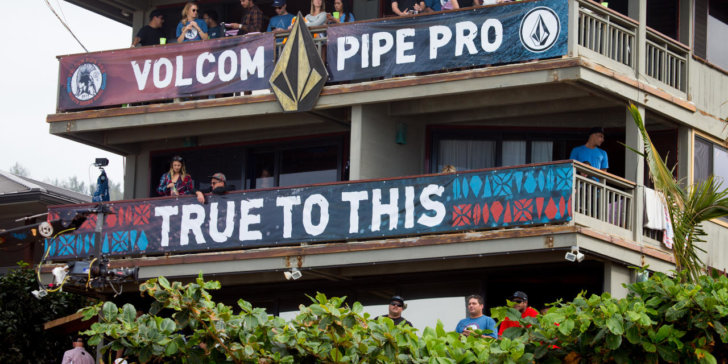 The 11th edition of the event returns to the legendary Hawaiian surf break known as the Banzai Pipeline.
The Volcom Pipe Pro kicks off January 29 – February 10.
Held on the North Shore of Oahu, the event brings together 144 of the world's best surfers to compete on the unrivaled wave of waves, the legendary Banzai Pipeline.
SNN SURF FORECAST: All weekend 25-26, a nice long lasting 40kt fetch gets going off Kamchatka as the storm tracking towards Hawaii. Seas get up to about 28′ and this should bring pumping surf to Pipe filling in Wednesday the 29th, Day1 of the holding period. The first half of the day should be 5-7′ and then hit 8-10′ even bigger the second half. The challenge will be getting the right winds. Right now they'll be lite from the South and even SW Thursday due to a forecasted weather system. NE trades come back Friday. We'll keep an eye out a have more confidence by Sunday.
This year the event has been upgraded to a Men's QS 5000-rated competition and now offers more points and more prize money as the surfers battle for $100,000.
The iconic break will bring stiff competition as defending event winner, Jack Robinson (AUS) and four-time champion John John Florence (HAW) battle local competition Josh Moniz (HAW), who won in 2018, his brother, Seth Moniz (HAW), who won Rookie of the Year, and a roster of other high-caliber athletes including local resident Jamie O'Brien (HAW).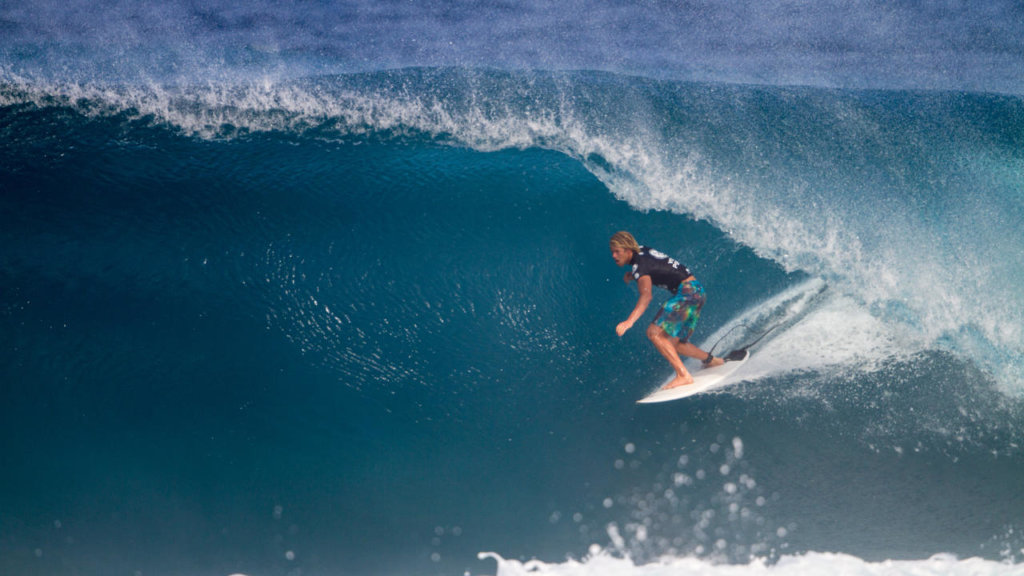 4x CHAMP…JJF
The Volcom Pipe Pro typically sees excellent barreling conditions at both Pipeline — the left-handed wave — and Backdoor — the right — both of which John John Florence navigates expertly. WSL / Brenden Donahue
FRONT PAGE PHOTO WSL / Tony Heff