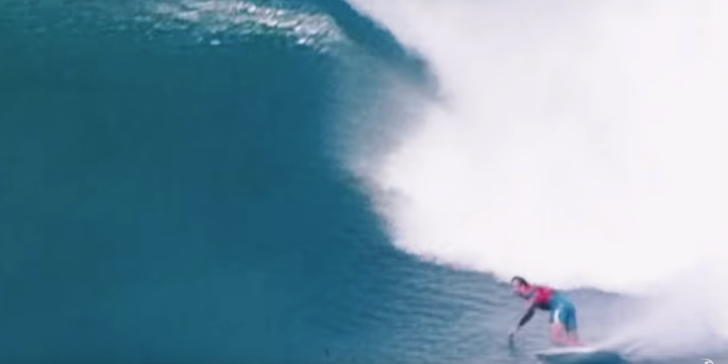 The forecast is looking good for Triple plus overhead Bells. This one should at least 'compare' to several of the event's Classic years '81, '06 and '11.
Bigger boards will bust out for at least 2 of the 3 days left in the holding period. EPIC luck!
Let's flashback to Simon Anderson's '81 win of the Ripcurl Pro in GIANT Bells- as he simultaneously intro's the Thruster!
This was the seminal day that changed board and fin design forever (nearly 4 decades ago).
It's Epic! Three Days. World's Best Surfing.
The world's best surfers are awaiting the recommencement of the Rip Curl Pro Bells Beach today and forecasters are tracking a massive swell heading towards the event.
The 50 Year Storm is arriving for Rip Curl's 50th Anniversary.
Three consecutive days of competition are lining up with 15-20-foot waves on offer for the world's best.
The next call is today at 7:40am Local Time (1140 HI Time).
Don't miss a second of LIVE action. Hells Bells!